This year's Counting of the Omer, an exclusive benefit of Chaverim membership, was created and cultivated by Helaine Sheias and Naomi Wittlin in collaboration with other leaders of the TMI community.
Helaine Sheias, Ph.D., is the Assistant Director of Programming at TMI. She made Aliyah to Israel in her teens, served in the IDF, and settled there for more than two decades. She is a graduate of The Mussar Institute Yesod Facilitator Training Program and Manchim Advanced Facilitator Training. She facilitates many TMI courses facilitating circles of transformation and change by modeling spiritual awakening, and self-reflexive learning, or Hitlamdut. Facilitating Mussar courses brings Helaine deep joy and a continuous sense of awe and wonder.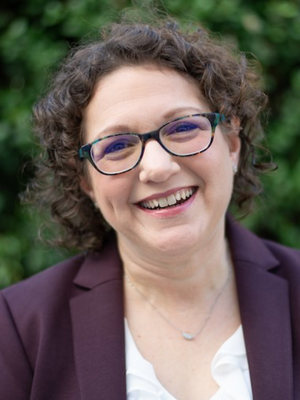 Naomi Wittlin has been enjoying TMI courses, Kallot, and soul-friendships for many years. She completed the Manchim program, traveled to Israel with TMI in 2020, and has enjoyed watching people make positive transformations in their lives. Naomi is a rabbinical student at The Academy for Jewish Religion, New York and will complete her Masters in Jewish Studies from Gratz College in May. She is a writer, photographer, and mixed-media artist. She has a lovely 14-year-old daughter and a supportive husband of 21 years. You can find her words, artwork, and book reviews at poeticaperture.com.
PROGRAM OFFERINGS AND ACCESS
Chaverim members will enjoy teachings and study materials infused with original artwork, including:
Four live webinars hosted by a variety of Mussar teachers

Three recorded audio interviews with Omer Program hosts and Mussar practitioners

Seven weekly sets of Mussar-themed reflections with questions to guide your own reflection and suggested kabbalot for your personal practice

49 daily reflections, each sponsored by members of our community in honor of those who inspire them to loving action in their lives
Current members do not need to register for Omer 2023. Members will receive access to our entire Omer 2023 program on our new MAKOR LEARNING PLATFORM. We will send you daily emails to help you count the Omer and with login reminders to access the teachings and sponsorship messages on Makor.
Not a member yet? Want to invite a friend? LEARN MORE
Week 1: Seeing Yourself as a Holy Soul
Week 2: Your Inner Journey Meets Your Outer Actions
Week 3: Being a Vessel for The Holy One
Week 4: Creation and Your Inner Journey
Week 5: Reaching Beyond Ourselves
Week 6: In Pursuit of Wholeness
Week 7: Becoming Your Potential
SPONSORSHIP OPPORTUNITIES
Once again this year, our Omer Program Sponsorships are being spearheaded by TMI Chavera, Mussar Facilitator, Schmooze Group Leader, and Fundraiser, Michele Jackman.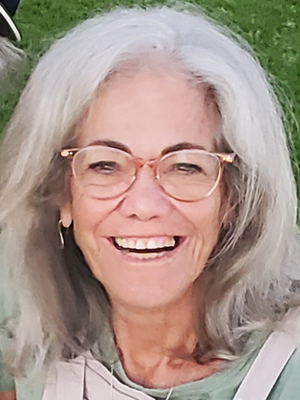 Michele Jackman has been a Mussar student since 2007, a journey she shared with her husband, Richard. She and Richard are Mussar facilitators who have facilitated va'adim since 2009. A lifelong seeker, Michele found Mussar to be the most transformative program she pursued.
Michele had a vibrant career as a television director, working on the iconic Lawrence Welk Show. She became a mother in mid-life and moved to the LA suburbs, where she and her family joined a Jewish synagogue. She says her "children brought us back to our Jewish heritage. Richard would say that 'we had adult on-set Judaism.'" She served as President of her Los Angeles congregation before retiring Olympia, Washington, where she lives on Puget Sound and is part of a Jewish community in the Pacific Northwest.
Sponsor a day of Omer with an image and dedication caption of a loved one who has inspired your loving, soulful, action.
$360 for individuals, couples, families/groups up to 4

$75 per person for families/groups of 5 or more (group total will be $375 or higher based on group size)
New this year, request your Omer day to sponsor (not guaranteed, based on first-come first-served), upload your photo (JPG or PNG format, up to 5 MB, landscape or portrait), and include your image caption on our online sponsorship form.
IMPORTANT INSTRUCTIONS FOR GROUPS: Please select a group leader to submit the day request, group name, group members' names and location, photo, and caption for your group. We strongly recommend that each member of your group submit their own form (skipping over the day request, image upload, and caption questions) and submit their individual payment of $75 so that you can each receive your tax receipts. If the group leader submits the entire payment for your group, only the leader will receive the tax receipt.
Omer 2023 is an exclusive benefit of Chaverim membership. If you would like to join, please click HERE. If membership is not right for you at this time, but you would like to sponsor a day, you will be granted access to the entire Omer Program.
If you need technical support with your sponsorship submission and payment, please contact Rivka at info@mussarinstitute.org. If you worked through your group details with Michele, you do not need to complete the form. A staff member will contact you for payment. If you have a question about sponsorship, please contact Michele at mmjinc@aol.com.