Count the Omer with Our Commnity!
A Note from Avi Fertig, Director of Mussar
We are once again about to embark on the 49-day journey from the physical freedom celebrated on Passover to the supernal spirituality of receiving the Torah, celebrated on Shavuot. This is the period of the counting of the Omer and this year, like in many years past, we will be bringing together our Mussar community, to learn from and support each other as we make the spiritual transition from darkness to light, something that is very timely in this year of pandemic and political upheaval.
This year we are building on the incredibly powerful Mussar Kallah that focused on the theme of seeking shalom, inside and out. Part of what made the Kallah so meaningful and useful was that it struck a chord – aren't we all so yearning for peace in the world, and peace in our own hearts?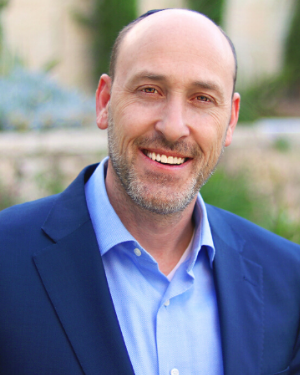 During the Counting of the Omer, we will send a daily email with:
the blessing for the day
a reflection on Shalom
a dedication from someone in our community
and a photo that exemplifies the number of the day that it is.
The period of Sefirat Ha'Omer is a time to elevate our souls as we walk step by step closer to Mt. Sinai. As you read each day's reflection, please consider how you might bring the lesson into your own life and into the lives of others. In this way, we will support one another and walk hand in hand along this holy journey toward peace.