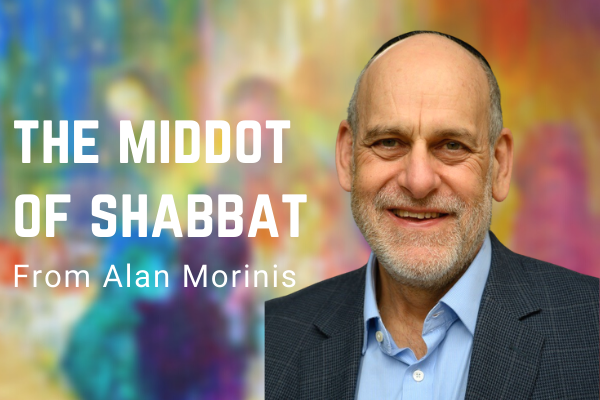 THE MIDDOT OF SHABBAT - For All Students
The Middot of Shabbat, a new course written and led by Alan Morinis, is designed to help students connect and deepen weekly Shabbat practices with the study of Mussar middot (character traits) in a Mussar perspective. The course will enhance and deepen both Shabbat and Mussar understandings and practices.
The Middot of Shabbat will run for 16 weeks, with eight, one-hour webinars every other week. In addition, Alan will moderate a discussion forum.
For Chaverim, Alan will offer eight additional Beit Midrash style webinars in the off weeks. MORE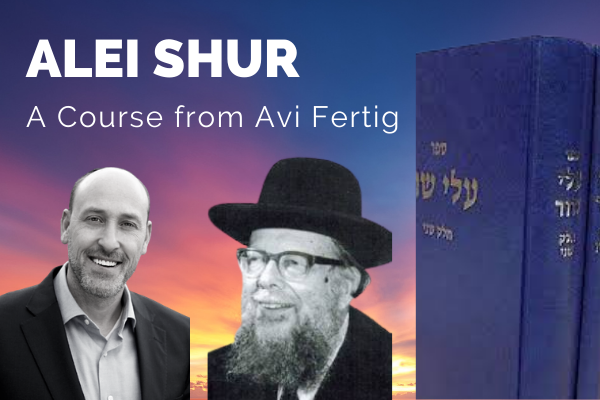 ALEI SHUR - For Advanced Students
Alei Shur is a new text-study course for intermediate and advanced students from Avi Fertig, Director of Mussar.
The source text is Alei Shur from Mussar Master, Rabbi Shlomo Wolbe. This focus will inspire students by providing skills for text-based study in original Hebrew and gaining access Shlomo Wolbe's work which has not been translated to English. Avi, however, will provide a word-for-word translation to TMI students, making this course accessible to those with limited Hebrew knowledge.
The course will provide a thorough exploration of Rav Wolbe's methodology and his unique approach to Mussar. By acquiring this advanced knowledge and mastery of Mussar concepts, students will be prepared to lead va'adim and teach for TMI.  MORE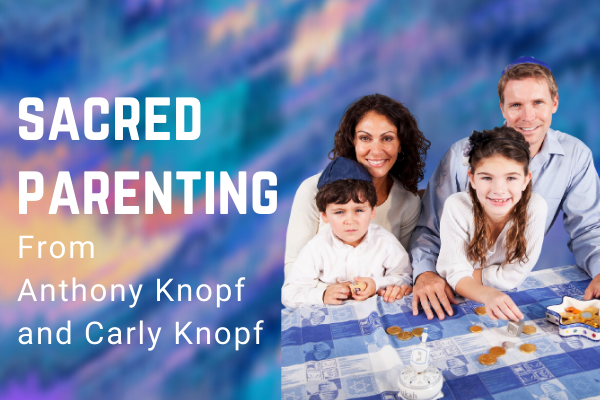 SACRED PARENTING - Raising Kids with Faith, Wisdom, and Character
This course, for parents of school-age children, will help you clarify the goals of your role as a parent and help you align your practices with those goals. You will explore Rabbi Dessler's concept of nekudat habrechira or choice points to frame your approach to the ups and downs of parenting.
As you do so, the course will take you to a deeper understanding of key middot as they are understood in Mussar sources, and present practices to nurture those middot in our children. MORE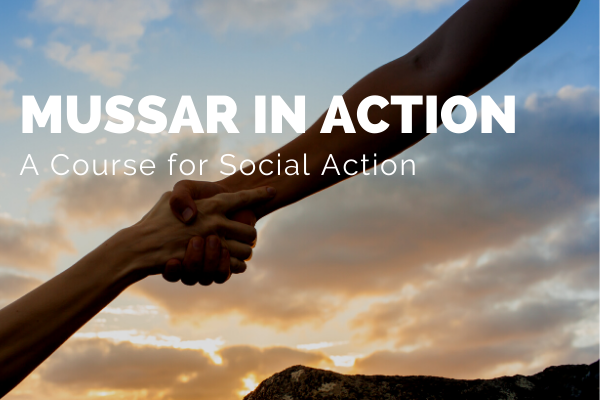 MUSSAR IN ACTION - For Intermediate +
Mussar In Action supports Mussar students in answering the question: How can one sustain learning and put into practice what is learned? Rabbi Yisrael Salanter saw this challenge and spoke of it in the 19th century, as did Rabbi Moshe Chaim Luzzatto in the 18th. Both goals are reached through practice.
In order to bring your Mussar practice into your world (and to firmly avoid the self-absorption that is a potential pitfall of any spiritual practice) and to strengthen the bonds of community across the distances that separate us, you will engage in a project with other people that will be, in effect, your Mussar in Action. MORE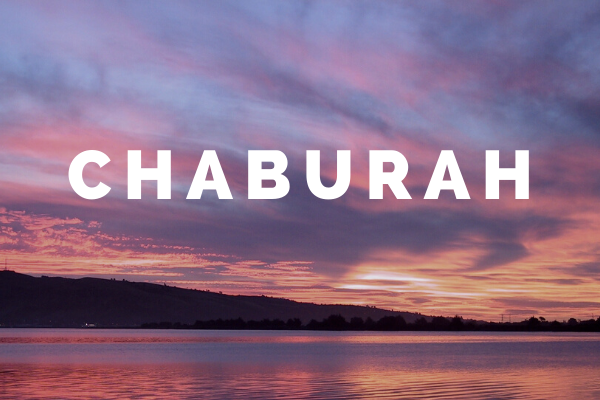 CHABURAH - For Intermediate +
Chaburah is open to TMI Chaverim who have completed previous courses with The Mussar Institute and who are ready to build awareness of middot with a negative valence. This focus is appropriate as awareness and practice will build a bridge to the "positive." Students cultivate a sharpened awareness of the play of inner traits in life which provides both the opportunity and strength to exercise choice. They report that they, their relationships and the context of their lives change and transform.
Chaburah focuses on one middah per month. Anger, impatience, stinginess, ingratitude, worry, envy, laziness, judgment, falsehood, arrogance, stubbornness, sorrow. MORE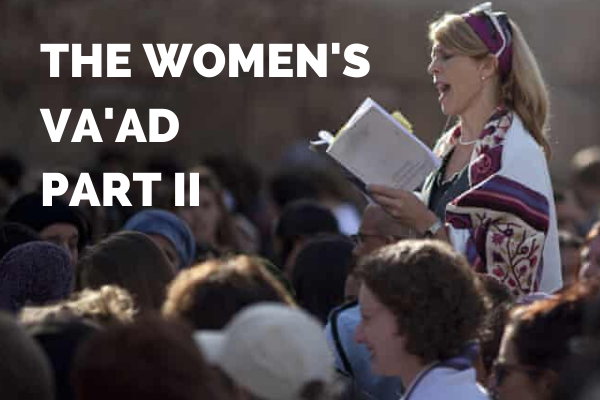 THE WOMEN'S VA'AD PART II - For Intermediate +
The gates of the "Women's Va'ad" are open for our community! Dates are being set for Part II. Please check back for more information.
The Women's Va'ad is based on the teachings of Rebbetzin Dina Schoonmaker of Jerusalem and is limited to ten participants.
You'll meet or study weekly, listening to the Rebbetzin's recordings, and meeting with your va'ad and chevruta. To help guide you through the Rebbetzin's teachings is a Source Sheet of references in the order she quotes them. These sources are also to be used to create an affirmation phrase for chanting. Each of the Rebbetzin's lessons ends with a monthly practice (kabbalah), which becomes your focus for the month. Prepare to discuss this practice both with your chevruta partner and with your va'ad mates.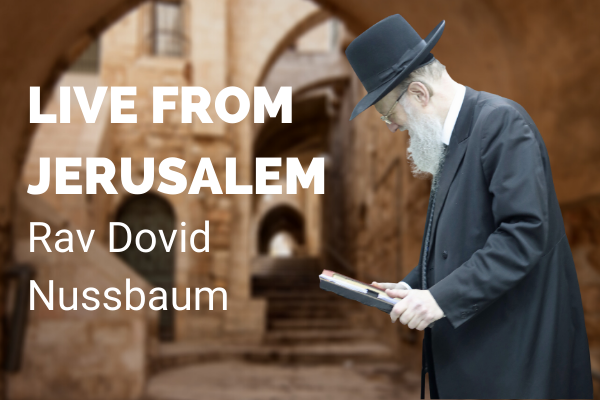 LIVE FROM JERUSALEM - For Intermediate +
Rabbi Dovid Nussbaum returns for his popular series. He is currently mashgiach ruchani (spiritual advisor) at Yeshivas Torah Ore Israeli division in Jerusalem, a position he has held for the past twenty-five years. For the past ten years, Rav Nussbaum has delivered a weekly va'ad in Rav Wolbe's Beit HaMussar (Study Hall dedicated to Mussar study) in Jerusalem. Now, we are able to make this experience available exclusively to our Mussar students. Rav Nussbaum will speak to us in English.
Born in the United States, and a native English speaker, Rav Nussbaum came to study in 1978 at the renowned Mussar Yeshiva at Beer Yaakov, Israel, under the guidance of Rabbi Shlomo Wolbe zt'l, the leading Mussar personality of our generation. He has lived in Israel ever since. Rav Nussbaum remained a close student of Rav Wolbe until his passing in 2005. MORE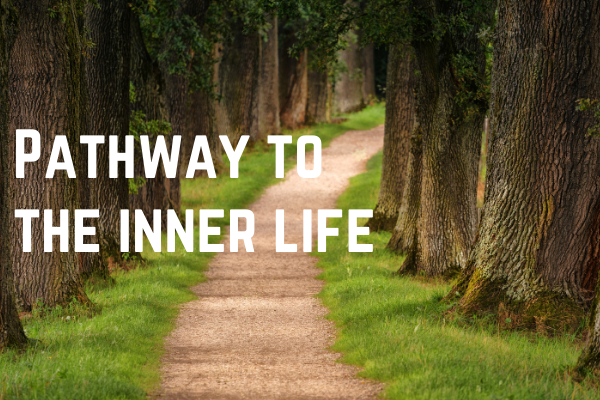 PATHWAY TO THE INNER LIFE - For Beginner +
In this exciting new course, you will learn from three revered Mussar teachers: Dr. Alan Morinis, Founder of The Mussar Institute; Rabbi Amy Eilberg, the first ordained woman Rabbi in the Conservative tradition; and Rabbi Avi Fertig, Director of Mussar at TMI. Each of these teachers will introduce the main concepts and context for one of the three parts.
Pathway to The Inner Life is a course in three parts, each eight weeks long, and intended to be taken sequentially.
Part I: Connecting Self and Soul, introduction by Alan Morinis
Part II: Transforming Relationships, introduction by Rabbi Amy Eilberg
Part III: Engaging the Divine Presence, introduction by Avi Fertig