TMI COURSE SCHEDULE
Fall Term
Begins October 12
Winter Term
Begins January 3
Spring Term
Begins April 5
JOIN A COURSE ON ANY DEVICE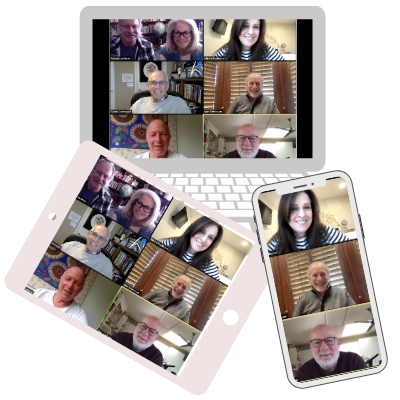 Mussar is a life-long spiritual journey toward wholeness. It is a long journey that requires commitment over extended time. It is studied:
Alone: in contemplation, through meditation or visualizations, text study, journaling or cheshbon ha'nefesh, and kabbalot or the creation of exercises to observe inclinations or reactions.
In Partnership: Chevruta or partner study is a key component as both partners work their way through a text and work to connect the heart with the mind through sharing and dialogue.
In Small Groups: Va'ad study occurs in small groups of 8-10 people guided by a trained TMI facilitator. The va'ad actively creates a sacred space where members feel safe to share vulnerability and try on new ideas.
The Va'ad-Based Mussar courses have all these components as parts of their formats. TMI recommends at least one year of va'ad-based study before moving on to other courses or programs.
Most courses are delivered through Makor, TMI's online learning platform. It is easy to use and stores all your course materials in one place. Va'adim meet in Zoom sessions, convened by your facilitator.
Some Jewish organizations offer TMI courses or programs in-person. HERE are several programs that may be purchased by organizations.