TMI COURSE SCHEDULE
Fall Term
Begins October 12
Winter Term
Begins January 3
Spring Term
Begins April 5
JOIN A COURSE ON ANY DEVICE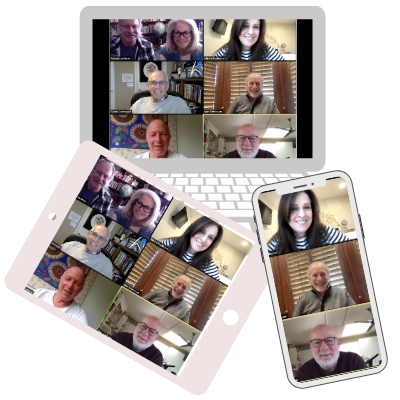 Take this path to develop a strong, fundamental understanding and practice of Mussar. These foundational, va'ad-based offerings focus on the interplay of Mussar middot (soul traits or measures) in your life. All Chaverim should expect to complete these courses over time.
Courses on this path work well when you are not able to or simply don't want to take a va'ad-based course. They are perfect for independent learning
Courses on this path advance your understanding of many aspects of Mussar - from its history, to practice, to the teachings of modern, revered Mussar teachers around the world. They may be va'ad based, lecture-based, or self-study. Take these courses once you have completed the Core Mussar Courses (Purple Path) or to add to your studies along the way.