The Elul Program for Chaverim
The Mussar tradition has always stressed the upcoming month of Elul as a time of intense preparation for the High Holidays. This year, with more intensity than before, we will join together as a community in study, practice, and conversation from the first day of Elul on August 20 through to Yom Kippur, the Day of Atonement.
An important part of our program is the honoring of a special group of our Chaverim who have stepped forward in the past year and especially in recent months, to contribute to others in our community. Our board and staff have named 32 Honorees who have been selected for the enormity and importance of their contributions.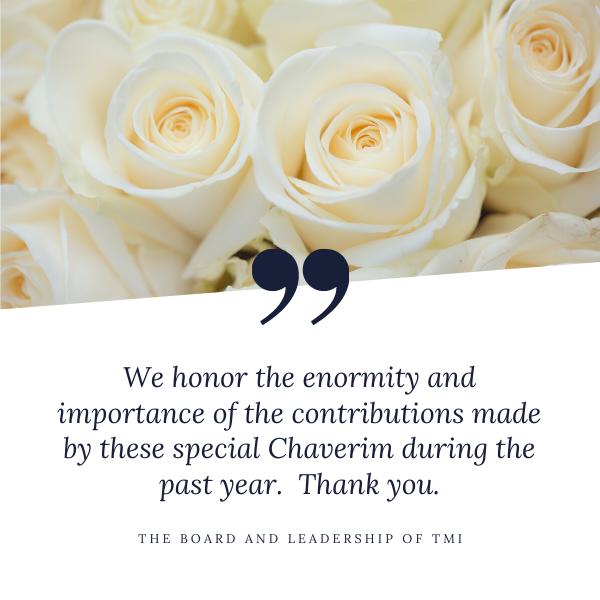 What You'll Receive
Weekly podcasts, teachings, and practices from Rabbi Avi Fertig, Director of Mussar
Daily brief texts with focus questions
Two live seminars: August 30th and September 13th at 2 p.m. ET
Optional chevruta learning and matching with longer texts for study
A Discussion Forum for all

Weekly podcasts, teachings, and practices from our esteemed faculty and experienced Chaverim
Topics
Friendship in preparation for the High Holidays
A Friend to Community
Letting go of Resentment/hakpuda
Constructive Communication and Feedback/tochacha, and
Forgiveness/selicha