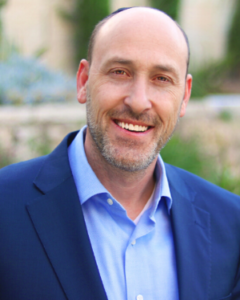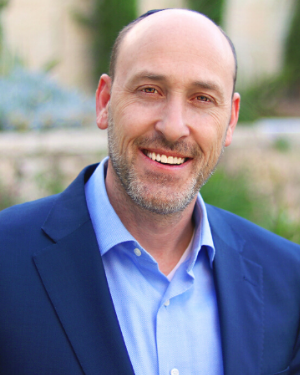 Rabbi Avi Fertig has been guiding courses and programs at The Mussar Institute since 2010. He is the author of Bridging the Gap (Feldheim 2007), a comprehensive guide to important Mussar concepts and lessons from the Talmud and the classical works of the modern Mussar movement, as well as numerous other publications on topics of Mussar. Rabbi Fertig studied at the Ner Israel Yeshiva in Baltimore and has also learned and taught at Yeshivat Neve Zion, Yeshivat Reishit Yerushalayim, and the Mir Yeshiva of Jerusalem. Born in the United States, for the past 22 years he has resided in Israel and currently lives in Beit Shemesh with his wife and six children.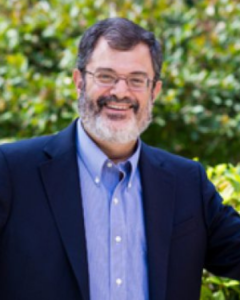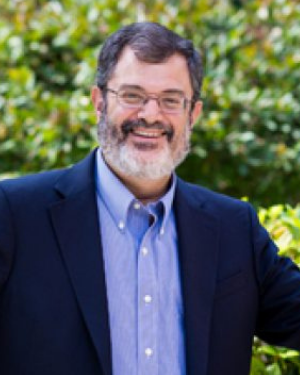 Rabbi Gurvis, Director of Chaverim and Outreach, is a graduate of SUNY-Albany and was ordained at the Hebrew Union College Jewish Institute of Religion in New York. Eric has served congregations in New York City; Jackson, MS; Teaneck, NJ; Newton, MA; and is currently the rabbi of Sha'arei Shalom in Ashland, MA. Eric facilitates Mussar groups throughout the Greater Boston area and in Western Massachusetts. He and his wife, Laura Kizner Gurvis are blessed with four children and two young grandsons.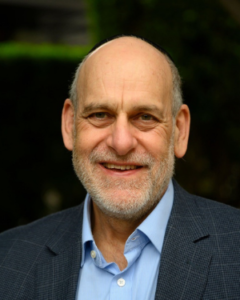 Dr. Morinis, Founder of The Mussar Institute, is a leading figure in the contemporary revival of the Mussar movement. A filmmaker, Rhodes Scholar, and anthropologist whose focus had been Hindu religious pilgrimages, he reached a personal turning point in his life in 1997 that led to his exploration of Mussar. Alan sought out Rabbi Yechiel Perr, an accomplished master who stood in an unbroken line of transmission of the Mussar tradition. Following years of study, he brought his personal lens to the ancient Mussar learnings and practices for modern audiences in Climbing Jacob's Ladder and Everyday Holiness. To address the growing public interest in Mussar, he founded The Mussar Institute in 2004. He went on to author two more books, Every Day, Holy Day, and With Heart in Mind.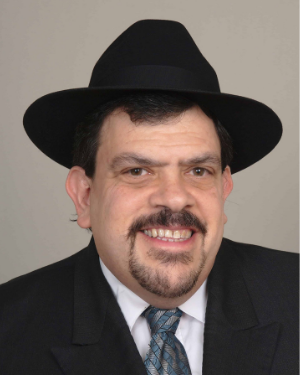 Rabbi Micha Berger is a father and husband and sees in those roles much of the expression of his Judaism and his Mussar work. He was a student of Rav Dovid Lifshitz, the Suvalker Rav zt"l, at Yeshivas Rabbeinu Yitzchak Elchanan. Since that time he has infused his Jewish practice with the blend of love, Mussar Jewish thought that marked Rav Dovid's Torah and life. Rabbi Micha Berger is a computer programmer, the founder of Aish Das Society, and an author who speaks on Jewish Thought, Mussar, and the meaning of our tefillos. His work has been described in HaModia and Yated Neeman, and has been noted in the Orthodox Union's Jewish Action and The Jerusalem Report.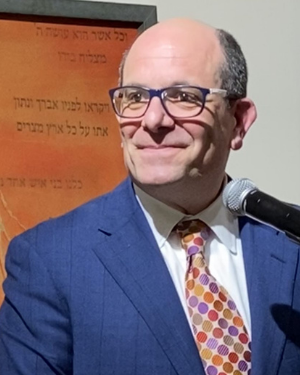 Rabbi Block is a member of the Board of the Central Conference of American Rabbis and has served as President of the Southwest Association of Reform Rabbis. He is Dean of the faculty at Union for Reform Judaism's Henry S. Jacobs Camp, a role he held for 21 years. He is a member of the President's Rabbinic Alumni Council of Hebrew Union College-Jewish Institute of Religion. Rabbi Block is the editor of The Mussar Torah Commentary, published by the CCAR Press in 2020. He has written chapters and articles in several CCAR Press anthologies and publications. He blogs at the CCAR's Ravblog.
On May 12, 1985, at the age of thirty, Amy Eilberg became the first woman ordained in Conservative Judaism. In 1986 she became the first woman appointed to serve on the Rabbinical Assembly Committee on Jewish Law and Standards. Following her passion to care for the ill, she served as a chaplain at Methodist Hospital in Indianapolis and as hospice chaplain for the Jewish Hospice Program in Philadelphia. She helped found the San Francisco Bay Area Jewish Healing Center which, at the height of the AIDS crisis, offered spiritual care to Jews people living with illness, death, and loss.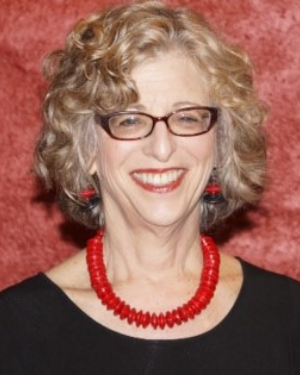 Rabbi Edelstein is a post-denominational teacher, spiritual leader, counselor, and writer who has worked in synagogues, long-term care facilities, and Jewish organizations. She said, "The practice of highlighting different middot enabled me to see my own areas of strength in addition to characteristics that required constant vigilance. This focus created an opportunity for me to be conscious of traits that needed only fine-tuning and those that demanded much more.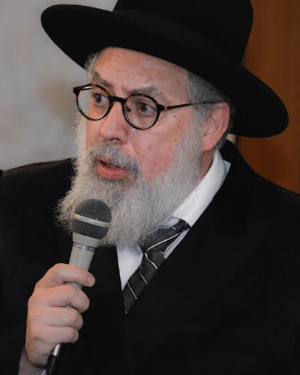 Rabbi Yaacov Haber has been a leading force in the Jewish community for over forty years. He lived and taught in the United States, Australia, and Israel. He is presently the Rav of Kehillas Shivtei Yeshurun, a vibrant community in the center of Ramat Bet Shemesh, Israel. He was Rav of Congregation Bais Torah in Monsey, NY, and served as the National Director of Jewish Education for the Orthodox Union. He is the creator of TorahLab, a popular online educational resource center, and was one of the founding members of AJOP.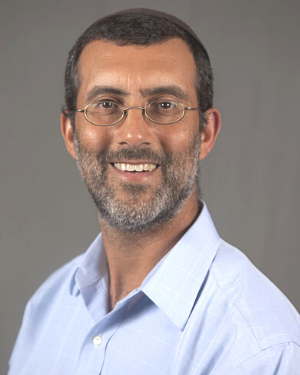 Rabbi Jaffe is a writer, teacher, and spiritual seeker who has spent his adult life pursuing Jewish wisdom and working for reconciliation and social justice. His first book, Changing the World from the Inside Out (Trumpeter, 2016), explores how to walk a holy path that integrates deep spiritual wisdom with the daily work of peacemaking and social change. David's social consciousness was forged by the busing era and legal desegregation of the late 60s and early 70s in New York as well as the growing openness about the Holocaust in the Jewish community.
Rivy, a Covenant Award Winner, is in her fifteenth year as Head of School of the Seattle Hebrew Academy. She is an enthusiastic student of Mussar, the Daf Yomi, and poetry. Her weekly podcast, "The Poem. The Parsha. The Podcast" is available on Apple Podcasts.
Rivy's articles have been featured in the JOFA Journal, Lilith, New York Jewish Week, and Tablet. She enjoys serving as scholar-in-residence in communities, presenting at education conferences and as a  Limmud presenter. Rivy is married to Rabbi Moshe Kletenik and is the proud mother of four children and eight very impressive grandchildren.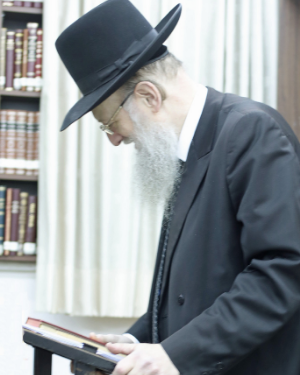 Rabbi Dovid Nussbaum is currently mashgiach ruchani (spiritual advisor) at Yeshivas Torah Ore Israeli division in Jerusalem, a position he has held for the past twenty-five years. Born in the United States, and a native English speaker, Rav Nussbaum came to study in 1978 at the renowned Mussar Yeshiva at Beer Yaakov, Israel, under the guidance of Rabbi Shlomo Wolbe zt'l, the leading Mussar personality of our generation. He has lived in Israel ever since. Rav Nussbaum remained a close student of Rav Wolbe until his passing in 2005.
Rebbetzin Dina Schoonmaker is a teacher, popular lecturer, and relationship counselor. A staff member of Michlalah Jerusalem College for over 20 years, Dina teaches numerous courses and runs a counseling hotline for alumni where she deals with issues such as dating and marital harmony. In addition, Dina lectures extensively throughout the seminary circuit on topics of Mussar and personal development through the eyes of the Torah. Since TMI's first Israel trip, Dina has led The Mussar Institute's Israel Women's va'ad over a two year period.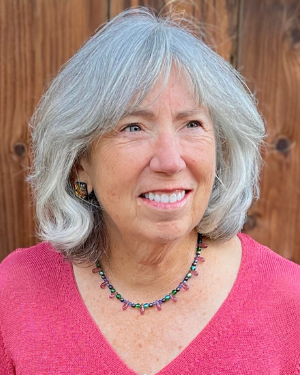 Rabbi Shanks grew up in a Reform synagogue and participated actively in her local and regional Youth Groups. She earned her B.A. degree in Religion, from Pomona College, Claremont, CA and in 1979 entered Hebrew Union College-Jewish Institute of Religion, first in Jerusalem and then in New York City. She was ordained as Rabbi in 1984. Until 1991 Rabbi Shanks served Temple Beth Hillel in Richmond, CA, and in 1992, joined the clergy at Temple Isaiah for 26 years. She has a special interest in the study and teaching of Mussar, Jewish feminist studies, the development of new rituals for life cycle events, liturgical poetry, and modern Hebrew literature.