MUSSAR WORKSHOPS and PRAYER SESSIONS
NOTE: While this is the latest information on the Kallah Workshops, some details may change before the event begins. Please refer back from time to time.
Kallah 2023 will feature three sets of one-hour workshops over the three-day event. These workshops, led by experienced members of our community, are one of the most popular parts of the Kallah.
Check back as details will be added as we prepare for the event.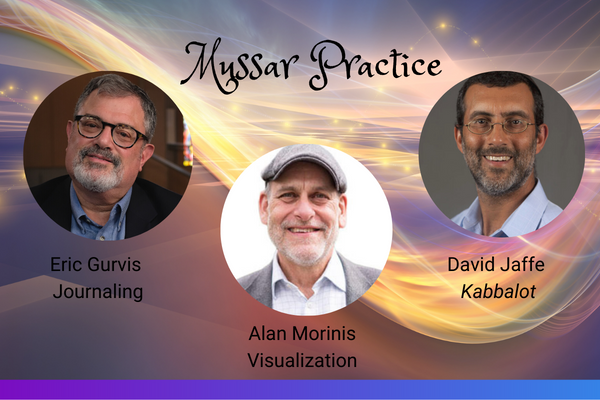 Mussar Practice is fundamental to Mussar. It is the way texts, which are understood in our minds, become embedded in our lives.
Cheshbon Ha'nefesh / Accounting of the Soul with Rabbi Eric Gurvis: This will be a practical workshop on how best to build up our Heshbon HaNefesh Journaling as a key part of our Mussar practice. Bring whatever you need in order to practice journaling! Eric Gurvis is the Director of Chaverim and Outeach at TMI. He lives in the greater Boston area.
Visualization with Alan Morinis: Visualization has been an important Mussar practice for harnessing the God-given power of imagination as a vehicle on your journey toward holiness. The Mussar masters believed experiences are the primary driver of transformation, and they noticed that we are all born with the power to conjure vivid mental images. Alan Morinis, Mussar teacher and author, is the founder of The Mussar Institute.
Kabbalot with David Jaffe: The Mussar masters created a body of Mussar practices called kabbalot - the resolutions and exercises a person takes on to bring about inner change. They usually focus on the trait [middah] that will be given a stretching workout through this exercise. In this workshop, you will create effective resolutions and exercises. David Jaffe is a writer, rabbi, and spiritual seeker. He is the Founder and Principal of the Kirva Institute, where he teaches applied Jewish wisdom including Mussar and Tikkun Middot.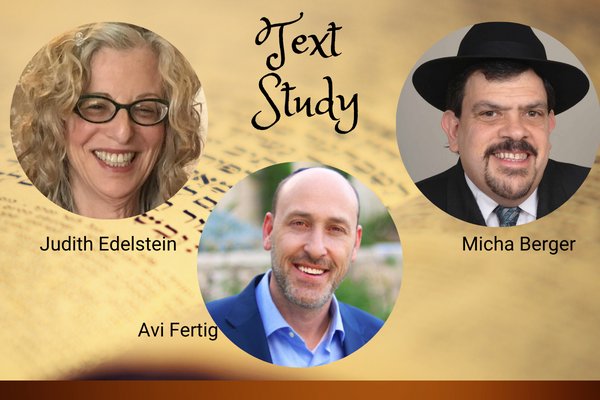 Workshop #1: 
Workshop #2: Ahavah with Judith Edelstein: About Judith: Rabbi Edelstein is a post-denominational teacher, spiritual leader, counselor, and writer who has worked in synagogues, long-term care facilities, and Jewish organizations.
Workshop #3: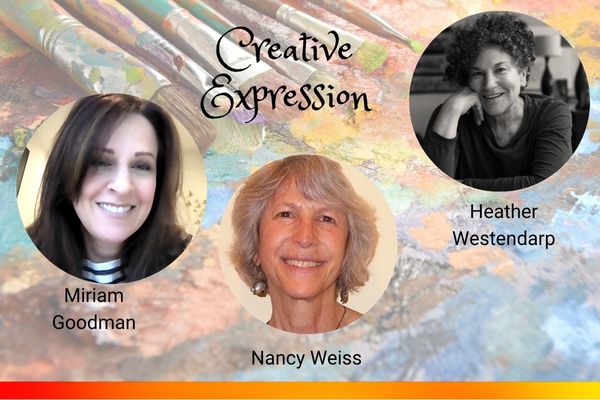 Workshop #1: with Nancy Weiss: 
Workshop #2: Miriam Goodman: Join Miriam for a deep dive into...  About Miriam: Miriam is a professional fine artist whose work is displayed all over the country. She is a Mussar student and facilitator of many years and lives in Westlake Village, CA.
Workshop #3: with Heather Westendarp: . Heather: Heather is a Mussar Facilitator, a graduate of TMI's Manchim Advanced training program who guides individuals in her va'adim to their sacred places within. She models spiritual awakening and sensitive awareness, through the means of self-reflexive learning ~ Hitlamdut.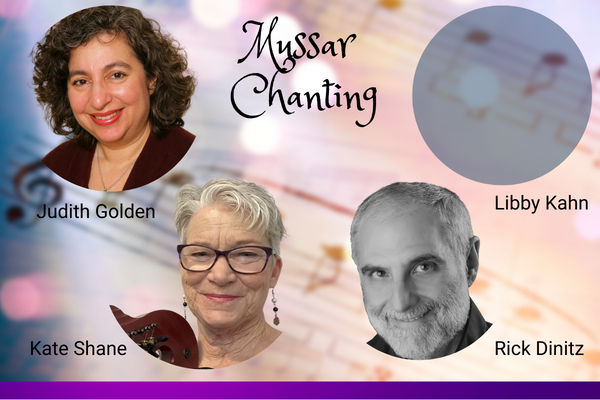 Join Judith Golden, a cantorial soloist, and Rick Dinitz, a singer and composer, on a three-part exploration of Mussar chants. Each session takes a deeper dive than the previous one, but join the series at any time.
Workshop #1: Using Chanting in Your Mussar Practice
We will delve into the why and how of Mussar chanting practices. What benefits can it bring to your Mussar journey? How can you get going, even if you think you can't sing? Everyone is welcome - singers and non-singers alike.
Workshop #2: Developing Your Own Mussar Chant
You will have the opportunity to develop your own Mussar chant. We will lead you through the process of selecting a phrase, finding its rhythm, making it your own, and listening for more wisdom. No previous experience is needed. If you already have a middah or phrase you'd like to explore, please bring it. If not, we'll supply some suggestions. Even if you think you can't, just give it a "chants".
Workshop #3: Chanting Challenging Text
In this workshop, we will encourage you to work with a phrase that you are resistant to or disagree with. Through chanting this phrase, can you come to a lesson that you need to hear? Come with a text that bothers you. You might also want to have your journal handy.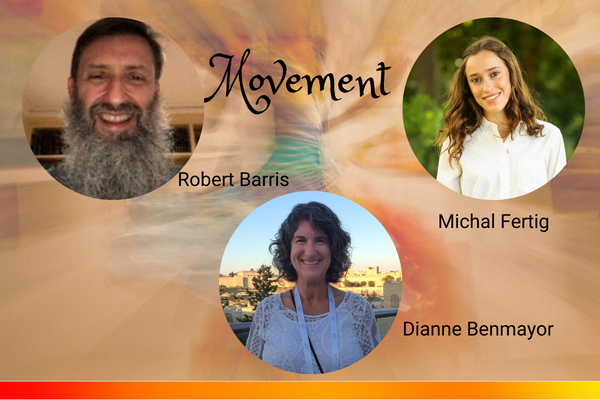 You will explore the intersection of Mussar middot and your mind, body, and soul with three esteemed teachers: Michal Fertig, Robert Barris, and Dianne Benmayor.
Workshop #1:  with Michal Fertig: Michal will guide a yoga and meditation practice where we will connect with our self-truth and appreciate the אמת we have within ourselves. About Michal: Michal is the 20-year-old daughter of Avi Fertig, TMI's Director of Mussar. She was born in Israel and has lived in Beit Shemesh her whole life. Michal started dancing ballet at a young age and fell in love with movement. After completing her National Service, where she worked with high school kids from challenging homes, she began training to become an instructor of Yoga and Pilates. She is passionate about helping people connect with their body-mind-soul through movement. 
Workshop #2:with Robert Barris: About Robert:
Workshop #3: Exploring Ahavah/Love With Mind, Body, and Heart with Dianne Benmayor: About Dianne: Dianne is the Customer Service and Technical Assistant at TMI. A 10-year Yoga Instructor, she has taught Mussar Yoga at her Synagogue and for a variety of Jewish organizations in Cincinnati.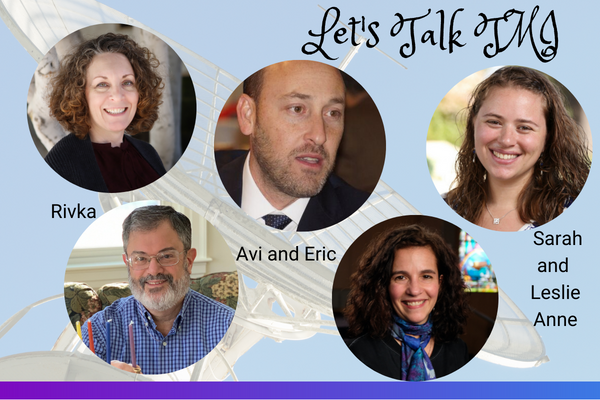 Do you have questions or suggestions for TMI? Representatives of The Mussar Instritute are ready to listen to you.
Workshop #1:  Rivka Felsher: Ask Rivka anything about the new learning site called Makor. Learn how to get the most out of your courses. Other questions? Ask away.
Workshop #2: Ask Avi Fertig and Eric Gurvis: If you have questions about Mussar programming or Chaverim, this is your chance to ask. Take a moment to talk with Avi and Eric.
Workshop #3: Ask Leslie Anne Copes Finke and Sarah Canfield about the Teen Program.