These Meditations, from TMI teachers, will be available for Kallah attendees to use anytime, anywhere.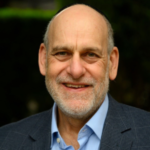 Sim Shalom Meditation  from Alan Morinis
Alan explores the prayer, Sim Shalom as it is found in the Siddur, noting that every service ends with a prayer for shalom. Alan chants the prayer and Eric Gurvis offers a beautiful guitar version at the end, an opportunity to pray.
Alan is the Founder of the Mussar Institute, an Oxford scholar, author, filmmaker, husband, and father living in Vancouver, Canada.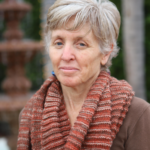 Walking Meditation from Helaine Sheias
Helaine Sheias guides you through a walking meditation that focuses your energy toward forward motion seeking the Divine.
Helaine is a certified Yoga Instructor and Mussar Facilitator, currently guiding her students from Israel.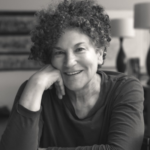 Miracles of the Body from Heather Westendarp
Heather guides your consciousness deep into the cells of your miraculous body to experience a more loving and honoring relationship with it.
Heather is a Jewish professional and artist living in Houston, TX.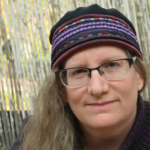 Loving Kindness from Chasya Uriel Steinbauer
Rabbi Chasya leads you through a loving-kindness meditation steeped in Hebrew prayer, guiding our desires toward benefiting others, toward cause causing good.
She founded the first egalitarian Mussar va'ad in Jerusalem at the Conservative Yeshiva. Currently, she directs the Kehilat Mussar at the Institute for Holiness in Israel.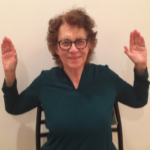 Chair Yoga from Joni Brenner
Joni leads you through a chair meditation that seats you directly and fully into your body and an experience of gratitude and Yirah or awe.
An ordained Rabbinic Chaplain, Joni has developed and taught Chair Yoga for the many Jewish organizations in Huntington. She is a Chavera and a member of an extraordinary va'ad.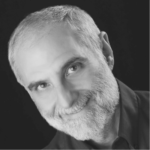 Mussar Blues Chants with Rick Dinitz
Rick leads 3 Mussar Blues chants while you walk or sit. 1. Shalom through calmness of soul (menuḥat hanefesh). [Tranquil] 2. Shalom through love, compassion, and kindness. [Energetic] 3. Shalom through humility (anavah), and awareness that our human lives are finite. [Jaunty yet purposeful]
Each segment includes an introduction, a guided meditation, a song to chant, and 2 minutes of silence. Hear more at MussarBlues.com.
A Mussar student since 2005, Rick Dinitz creates Mussar Blues—chants and songs for Mussar practice. This music infuses the wisdom of our Mussar masters with the energy of Blues, Jazz, and Soul, amplifying the power of a classic Jewish tool for reshaping our inner traits. MussarBlues.com.
Rick has taught Mussar Blues at TMI Kallah, at synagogues, at JCCs, at summer camps, over Zoom, and on a bus.