Messilat Yesharim is available for independent learning without a va'ad or chevruta.
Have you struggled with ancient, classical Mussar texts and wished you had some real guidance for making the study relevant to your life? Have you been longing for a new advanced Mussar experience?
You now have the opportunity to study the classical Mussar text, Messilat Yesharim / Path of The Just, written by Rabbi Moshe Chaim Luzzatto (Ramchal) and first published in Amsterdam in 1740.
When Reb Zundel of Salant (the rebbe of Rabbi Yisroel Salanter) asked his rebbe, Rabbi Chaim of Volozhin which Mussar text to study, Reb Chaim replied, "Every Mussar text is good to learn, but Messilat Yesharim should be your guide." In this six-month course, we will study the text line by line and in-depth from the original Hebrew and will cover the Ramchal's introduction and first chapter of this most seminal work.
TUITION: $200 Chaverim; $240 non-Chaverim
BEGINS: Near the first of each month.
MODALITIES: 12 Units of Recorded Lectures, Texts, Assignments
LEVEL: Advanced
REQUIREMENTS: Students must have their own text of Messilat Yesharim. No text will be provided. We will NOT follow any of the many English translations and Avi will translate the original Hebrew words according to his understanding. Students can download the text from one of the following sites:
INSTRUCTOR
Avi was an exceptional teacher. His passion for the material and his enthusiasm for sharing, dissecting, and discussing the material was infectious. I couldn't recommend this course more strongly.

Avi's leadership and teaching of the material were outstanding. His knowledge of the topic is pure brilliance.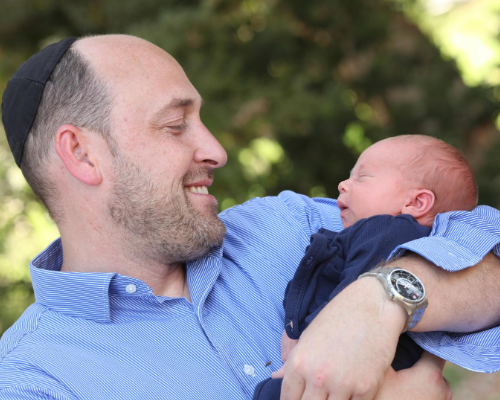 Rabbi Avi Fertig is Director of Mussar at The Mussar Institute. Avi has guided TMI courses since 2010. He is the author of Bridging the Gap, a comprehensive guide to important Mussar concepts and lessons from the Talmud. Born in the United States, for the past 25 years he has resided in Israel and currently lives in Beit Shemesh with his wife and six children.