Chaverim-Only
Lectures from Avi Fertig, Director of Mussar
Va'ad Facilitated by Helaine Sheias
Have you struggled with ancient, classical Mussar texts and wished you had some real guidance for making the study relevant to your life? Have you been longing for a new advanced Mussar experience?
You now have the opportunity to study the classical Mussar text, Messilat Yesharim / Path of The Just, written by Rabbi Moshe Chaim Luzzatto (Ramchal) and first published in Amsterdam in 1740.
When Reb Zundel of Salant (the rebbe of Rabbi Yisroel Salanter) asked his rebbe, Rabbi Chaim of Volozhin which Mussar text to study, Reb Chaim replied, "Every Mussar text is good to learn, but Messilat Yesharim should be your guide." In this six-month course, we will study the text line by line and in-depth from the original Hebrew and will cover the Ramchal's introduction and first chapter of this most seminal work.
PROGRAM ELEMENTS
Recorded lecture from Avi Fertig
Text study
Va'ad with Helaine Sheias
Chevruta study
Kabbalah (active practice)
Online forum
Understanding how challenging scheduling is across time zones, there is no expectation that participants attend the live meetings. Students are encouraged to establish a regular chavruta study in the off weeks between live sessions to review the text and lessons. We will help match students upon request.
DATES and DURATION:
November 4, 4:20 – 6 p.m. ET
Duration is 26 weeks.
Weekly chevruta or va'ad (alternating) and recorded podcast on off weeks in preparation for the va'ad/chevruta meeting.
TUITION: $300
LEVEL: Open to Chaverim only with some prior Mussar experience. The course is designed for advanced students.
TOPICS
In broad brushstrokes the topics we will cover are:
What is Mussar (and what it is not)?
The goals of Mussar and Mussar study
The principles and methods of Mussar and Mussar study
What is Ramchal trying to teach us in Messilat Yesharim? What is our purpose in the world?
The purpose of creation and humanity's place in the creative process
Why is life challenging? Nisyonot/Tests
How does one achieve their life's purpose?
REQUIREMENTS: Students must have their own text of Messilat Yesharim. No text will be provided. We will NOT follow any of the many English translations and Avi will translate the original Hebrew words according to his understanding. Students can download the text from one of the following sites:
REGISTRATION – This course will open in for the Fall 2020 session
Facilitator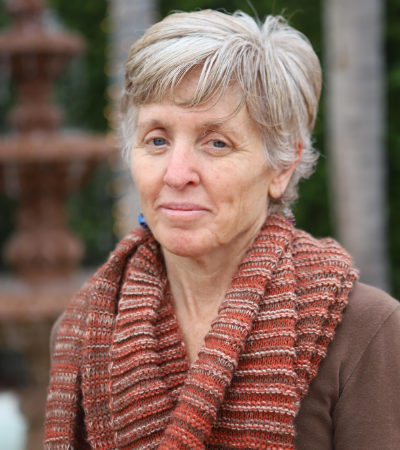 Helaine Sheias, Ph.D. is a certified international group facilitator and Kripalu inspired Yin yoga teacher registered with Yoga Alliance. She holds a doctoral degree in Human Sciences and a Master's in Child Developmental, with a focus on Special Education. She is a graduate of the Socially Engaged Spirituality program at Saybrook Graduate School.
Born in Massachusetts, Helaine made Aliyah to Israel in her teens, served in the IDF, and settled in Israel for more than two decades. Yoga reopened her passion for spiritual self-inquiry and exploration, igniting her curiosity in Mussar and the teachings of the Torah. She is a graduate of the Yesod Facilitator Training Program, and the TMI Manchim Intensive Facilitator Training. She has been facilitating various TMI courses for the past three years.
As a Mussar facilitator, Helaine guides people to a sacred place within themselves where unity integrates all polarities. In this is a place of discernment and reconnection she invites individuals to solidify their foundations of self-inquiry through the act of hearing one's self into speech. This process facilitates circles of transformation and change by modeling measures of experiential learning, spiritual awakening and self-reflexive learning, or Hitlamdut.
Facilitating Mussar courses brings Helaine deep joy and a continuous sense of awe and wonder. Mussar has opened her heart, softened her soul, and lifted her spirit. She feels blessed and honored to embrace Mussar as part of her evolving spiritual journey.