A New Course for Parents of School-Age Children
Written and Presented by Rabbi Anthony Knopf and Carly Knopf
Levels: Beginner, Intermediate, Advanced
Duration: 10 weeks with 5 live webinars and 5 weeks of chevruta study
Open to all but not currently taking registrations
Tuition: $125 per person or $180 per couple
Sacred Parenting: Raising Children with Faith, Wisdom, and Character
This course, for parents of children of all ages, and especially those who are of elementary, middle, and high-school age, will help you clarify the goals of your role as a parent and help you align your practices with those goals. You will explore Rabbi Dessler's concept of nekudat habrechira to frame your approach to the ups and downs of parents.
As you do so, the course will take you to a deeper understanding of key middot as they are understood in Mussar sources, and present practices to nurture these middot in our children.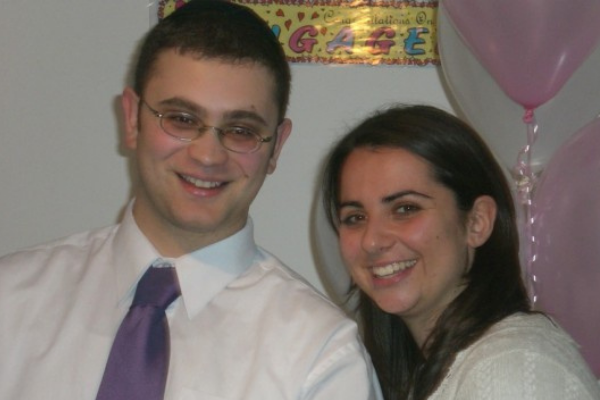 Rabbi Anthony Knopf and Carly Knopf
Carly Knopf is a certified life coach and naturopath as well as a wellbeing facilitator through iheart (Innate Health Education and Resilience Training). She worked previously as an elementary and high school teacher and plays an active role as the Rebbetzen of Congregation Beth Ora.
Anthony Knopf is Rabbi of Congregation Beth Ora in Montreal, having previously served in communities in Cape Town and London. He has published a newsletter on Jewish parenting, and has published articles on parenting for Aish.com and OUTorah. He is a current member of Federation CJA's Passport to Jewish Life Fellowship run by The Institute for Experiential Jewish Education.
Carly and Anthony are kept very busy parenting their four children.
Parenting – what's our goal and how do we get there? Framing in terms of tzelem Elokim – giving-taking dichotomy and R Wolbe's concepts of self-knowledge and aligning methodology with goals and values.
Identifying Your Challenges in Mussar: Nekudat habechira. Self-deception, irrational temptations, an example of growing inability to manage difficult situations based on choices made, identify habitual behaviors.
Raising Grateful Kids in an Over-Entitled World: R Chaim Shmulevitz, entitlement
·How to teach your children kindness, generosity, and compassion – R' Dessler's Discourse on Lovingkindness, Alter of Slabodka, R. Wolbe emphasis on not just feeling but bringing it out to action.
Raising Responsible kids – Nosei b'ol im chavero/carrying the burden with the other
Dealing with conflict, apologies, forgiveness