Meets Mondays, 4:00-5:30 p.m. ET
Dates: Feb 8, Feb 22, Mar 8, Mar 22, Apr 5, Apr 19, May 3, May 17, Jun 7, Jun 21, Jul 12, Jul 26, Aug 9, and Aug 23
MUSSAR PRACTICE IN CONSCIOUS LIVING
Mussar In Action supports you in answering the question: How can one sustain learning and put into practice what is learned? Rabbi Yisrael Salanter saw this challenge and spoke of it in the 19th century, as did Rabbi Moshe Chaim Luzzatto in the 18th. Both goals are reached through practice.
In order to bring your Mussar practice into your world (and to firmly avoid the self-absorption that is a potential pitfall of any spiritual practice) and to strengthen the bonds of community across the distances that separate us, you will engage in a project with other people that will be, in effect, your Mussar in Action.
CONTENT, FORMAT, METHODS
The source text for this 26-unit course is Alei Shur, the Mussar classic with original translations. Based on the text, students engage in personal practice, study with a chevruta and va'ad, and select a personal, real-world project to take on.
You'll study a bi-weekly reading written by Alan Morinis which focuses on a specific middah, 12 middot in all. They are: are truth, equanimity, alacrity, honor, humility, gratitude, trust, love, loving-kindness, joy, faith, and order.
Accounting of the Soul, or cheshbon ha'nefesh, in a daily diary, is the core daily practice. You will receive a looseleaf worksheet to print out and use if you wish. Several times during the program, you will be asked to comment by email on your experiences working on a specific middah, along with any responses you might have to the bi-weekly reading.
You will be matched to a compatible chevruta partner with whom you will have a meeting or telephone discussion every second week.
Your small va'ad of 6-8 people will meet in the alternate week (between chevruta meetings) to discuss a small pre-assigned section of Alei Shur by Rabbi Shlomo Wolbe. This book is only in Hebrew and the translations provided have been created especially for the Mussar in Action program.
Process reports at the mid-way and end of the program will be reflections on how your middot work shows up and applies in the active, engaged context of the project discussed above.
During the course of the program, you will be invited to have a conversation with a senior Mussar teacher for personal interaction, questions, and guidance.
FACILITATOR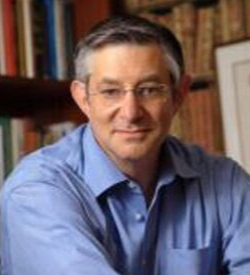 Steve Chervin: A Jewish educator for nearly 40 years, Steve has taught adult education classes (Florence Melton School of Adult Jewish Learning) for 20 years, in addition to serving as Director of Jewish Continuity for the Atlanta Jewish Federation, directing the School and Professional Services department for the Boston Bureau of Jewish Education, directing a Solomon Schechter Day School and synagogue religious school, and teaching Jewish studies at Emory University and day schools in Atlanta. He has been practicing and teaching Mussar for more than ten years, graduating from The Mussar Institute's Manchim program. Mussar has added a deeply spiritual aspect to his Jewish identity. Steve earned a B.A. in Psychology from Columbia University, an Ed. M. in Developmental Psychology from Harvard University, and an Ed. D. in Teacher Education from Stanford University, in addition to studying as a Senior Educator for a year at The Hebrew University in Jerusalem.
COURSE PREREQUISITES
Season of Mussar II or Everyday Holiness and Chaburah
COURSE OUTCOMES
At this level, you receive the training you need to become a lifelong Mussar learner and practitioner, both independently and as part of the growing Mussar community.
DURATION
The Mussar in Action program runs for 26 weeks.
TUITION
Distance Learning: Chaverim only: $325.
Local Groups: Please check with your group facilitator for a method of payment. Please check with your facilitator before paying for this LOCAL course. Your facilitator will tell you whether to pay directly to the institution sponsoring your Local group or to pay using PayPal/Credit Card at this site.
To get your group started, email info@mussarinstitute.org.
REFUND POLICY
For withdrawal before the program has begun: 100% refund. For withdrawal within the first two weeks after the program has begun: 50% refund. For withdrawal after the first two weeks after the program has begun: no refund.