LOOKING FOR A SPEAKER FOR YOUR GROUP?
"It is largely because of Alan that I found my way back to Judaism as an adult...Today Mussar and Judaism form the very core of who I am and who I continue to aspire to be."
Jeff Balin
Vancouver, British Columbia
"I learned that the study of Torah and Talmud were not objectives in themselves but rather instruments and exercises to feed my spiritual growth to become the real Daniel. Today I am active with Mussar Europe, operating in Germany and the Netherlands."
Daniel Beaupain
Amsterdam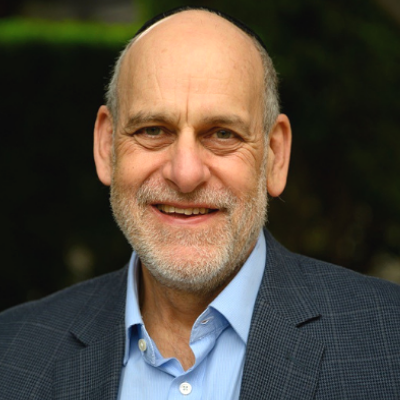 Alan Morinis, Ph.D.
Founder, The Mussar Institute
Dr. Alan Morinis, Founder of The Mussar Institute, is a leading figure in the contemporary revival of the Mussar movement, a 1,100-year-old authentic Jewish personal and communal spiritual tradition that was nearly lost following the Holocaust. A filmmaker, Rhodes Scholar, and anthropologist whose focus had been Hindu religious pilgrimages, he reached a personal turning point in his life in 1997 that led to his exploration of Mussar.
Alan sought out Rabbi Yechiel Perr, an accomplished master who stood in an unbroken line of transmission of the Mussar tradition. Following years of study he reinterpreted the ancient Mussar learnings and practices for modern audiences in Climbing Jacob's Ladder and Everyday Holiness. To address the growing public interest in Mussar, he founded The Mussar Institute in 2004. He went on to author two more books, Every Day, Holy Day, and With Heart in Mind.
Alan continues to explore and interpret original Mussar sources in Hebrew and is making these valuable teachings available to the contemporary world.
The Mussar Institute is the world's leading provider of contemporary Mussar resources and instruction. The Mussar Institute offers courses, facilitator training, curricula for congregations and organizations, special events, speakers, and retreats. Mussar is a Jewish tradition of learning and practices focusing on character and ethical development that leads to self-awareness, wisdom, and transformation. It is practiced by people worldwide, regardless of affiliation.
Download and Share Alan's bio, topics, and latest presentations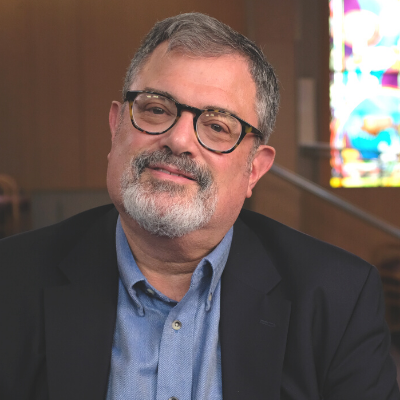 Rabbi Eric Gurvis
Director, The Chaverim Initiative
Rabbi Eric Gurvis is a graduate of SUNY Albany, with a BA in Sociology and Judaic Studies, and was ordained at the Hebrew Union College, Jewish Institute of Religion in New York.
Eric has served congregations in New York City; Jackson, Mississippi; Teaneck, New Jersey; Newton, Massachusetts; and is currently rabbi of Sha'arei Shalom in Ashland, MA.
In addition to his congregational work, Eric is Director of Chaverim and Community Engagement at The Mussar Institute where he leads Mussar Facilitation Training for Rabbis, Cantors, and Jewish Educators. He facilitates Mussar groups throughout the greater Boston area and is a member of the Hebrew College Open Circles Learning program. Eric is a Senior Rabbinic Fellow of the Shalom Hartman Institute in Jerusalem and has trained with The Mussar Institute as a Mussar Va'ad leader.
Eric is a contributor to The Mussar Torah Commentary: A Spiritual Path to Living a Meaningful and Ethical Life (CCAR Press: 2019); and the forthcoming CCAR Press publication, Prophetic Voices: Renewing and Reimagining Haftarah. He leads The Mussar Institute's Torah from a Mussar Perspective project which offers weekly teachings and podcasts on Parshat HaShavuah. Eric also blogs, often through the lens of Mussar.
Eric lives in MetroWest Boston with his wife, Laura Kizner Gurvis. Eric and Laura have four children and two young grandsons in whom they take great delight.
Download and Share Eric's bio, frequent topics, latest presentations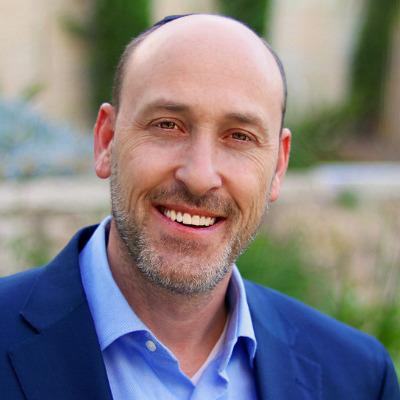 Rabbi Avi Fertig
Director of Mussar,, The Mussar Institute
Rabbi Avi Fertig studied at the Yeshiva of Ner Yisrael, in Baltimore, before moving to Israel in 1997. While studying at the Mir Yeshivah of Jerusalem, he forged a close relationship with Rabbi Reuvain Leuchter, a foremost student of Rabbi Shlomo Wolbe, a recognized master of Mussar. Since that time, he has been studying, writing, and teaching Mussar to hundreds of eager students. He is the author of two books of Torah and Mussar and is currently Director of Mussar at  The Mussar Institute. Born in the United States, for the past 25 years he has resided in Israel. He lives in Beit Shemesh with his wife and six children.