During a variety of time-frames, you will be able to participate in several of these workshops.
Mussar Movement
Chair Movement: Joni Brenner
The session will begin with a niggun, a traditonal Jewish, Mussar chant, then move into gentle stretches and invite all of our limbs to open to receive the blessings of strength and balance. The Talmud tells us that the 248 limbs of the body are connected to 248 positive mitzvot of the Torah. We will, through movement, explore the ways that the middot of Chessed, Savlanut, and Yirah, help the body to be alert, receptive, and strong.
About Joni: Joni Brenner is a Certified Kripalu Yoga Teacher, Certified Yoga and Jewish Spirituality Teacher, and an Ordained Rabbinic Chaplain. She has developed and taught Chair Yoga for the Jewish Guild for the Blind, Huntington Jewish Center, and the Huntington Senior Center. She is very proud of her affiliation with the Mussar Institute. She is a Chavera as well as a member of an extraordinary va'ad.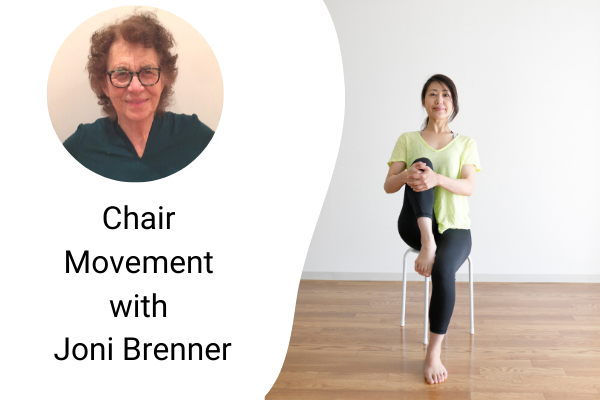 Yinspiration Yoga: Helaine Sheias
The session begins with Mussar visualization, followed by 30 minutes of movement and 10 minutes for Q & A.
Rodef Shalom will be interweaved into the sessions with an explicit focus on Mussar middot: Savlanut, Yirah, Ha'karat Hatov and Chesed. 
About Helaine: Helaine Sheias is a Kripalu inspired Hatha yoga teacher registered with Yoga Alliance. A certified Yoga Therapist with the IAYT (International Association of Yoga Therapy) she holds a doctoral degree in Human Sciences. A pious believer in the Yogic ''My body is my Temple'' philosophy, Helaine's life passion is to introduce yoga as an instrument for transformation and growth, thus bringing about a greater sense of spiritual consciousness and bodily awareness to individuals. Helaine graduated this fall from Manchim Facilitator Training at TMI and is currently facilitating various Mussar va'adim.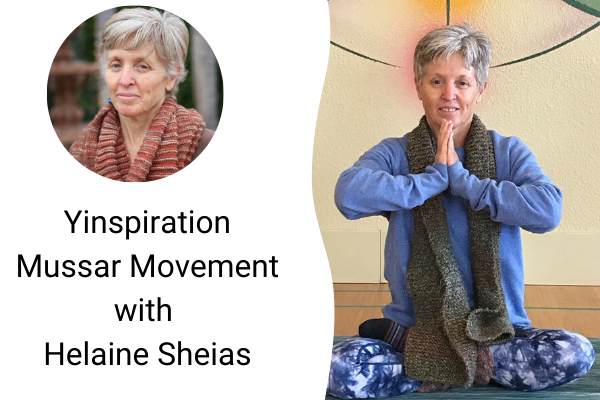 Text Study with Alan Morinis
We are heirs to a lineage of peace. There is reason to see the founder of that lineage as Aharon, brother of Moses, who is described in Pirkei Avot (1:12) as a person who "loved peace and pursued peace," for which there is much evidence in the Torah.
In our prayers we describe God as the one who "makes peace" oseh shalom. There there is a significant lesson for us in the difference we ascribe to God's relationship to peace and that of Aharon. God makes peace "on high," which we can understand as meaning that God creates the reality of peace as a category, in the same way that God undertook the creative activity of making "rest" on the seventh day of creation. Just as rest is not simply the absence of labor, peace is more than the absence of conflict. Both exist as realities in themselves, in the same way as darkness is not just the absence of light.
Aharon, on the other hand, is the archetype of the human relationship to peace, not as a creator but as a pursuer. Once peace has been established as a factor in the universe, it became possible for human beings to seek it out. We will explore how these lessons come down to us through the teachings and the lives of the Mussar masters, in order that we can become more familiar with their teaching, the examples they set in their own lives, and our own spiritual heritage.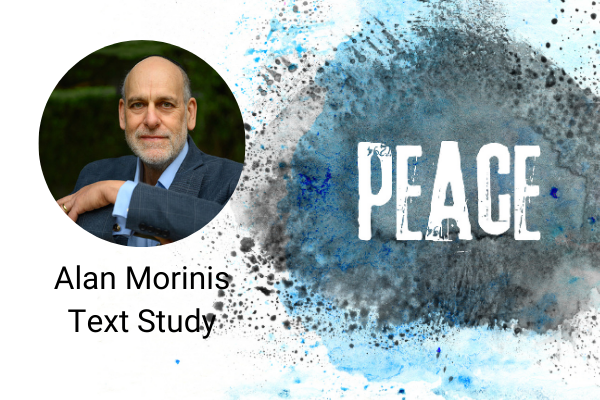 Text Study: Widen Your Tent
Rabbi Micha Berger, a beloved teacher on the TMI Faculty, will guide you through a text study of the closing section of his book, Widen Your Tent. You will study the Mussar path of Rabbi Shimon Shkop and his student, Rabbi Dovid Lifshitz.
Wholeness and Peace – how internal sheleimut (wholeness) grows into external shalom (peace) as we broaden our self-definition from "my self" alone to an "I in community".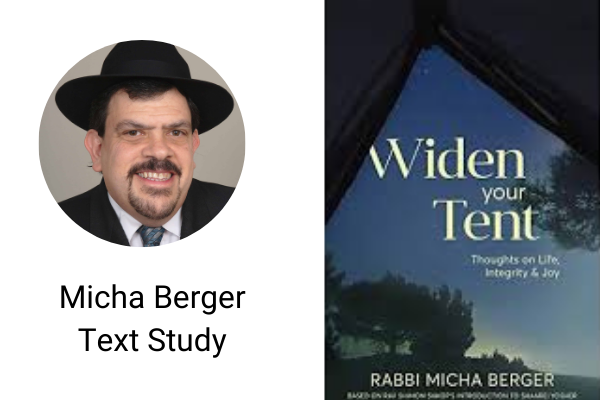 Art Workshop #1: Contemplate Your Shalem within Shalom, as first you are led through a guided meditation and then set free to color (or create your own) beautiful mandala. Bring your own mandala or download and print one of these. Bring your colored pens, colored pencils, or crayons. Duration 60 minutes.
Art Workshop #2: Find Yourself Within A Blank Page. In this creative workshop you will be led to the depths of yourself through guided meditation followed by a hands-on drawing activity. No artistic experience or "talent" is required. Please bring blank paper and either a black felt-tipped pen, colored pens, or crayons. Duration 60 minutes.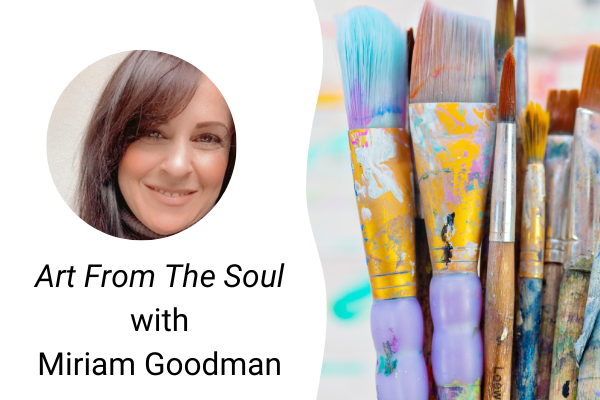 Chanting Workshop #1: Using Chanting in Your Mussar Practice
We will delve into the why and how of Mussar chanting practice.  What benefits can it bring to your Mussar journey?  How can you get going, even if you think you can't sing?  Everyone is welcome - singers and non-singers alike.
Chanting Workshop #2:  Developing Your Own Mussar Chant
In this workshop you will have the opportunity to develop your own Mussar chant.  We will lead you through a process: selecting a phrase, finding its rhythm, making it your own, listening for more wisdom. No previous experience nor expertise is needed. If you already have a middah or a phrase you'd like to explore, please bring it. If not, we'll supply some suggestions. Even if you think you can't, just give it a "chants."