YESOD FACILITATOR TRAINING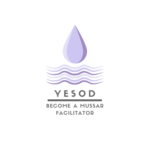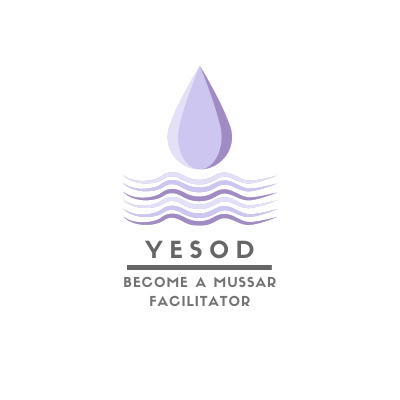 Yesod is an introductory, six-session, facilitated, virtual training program designed to train facilitators to lead introductory TMI courses in the unique skills of Mussar facilitation.
You will interact on a deep level with other trainees in a small and intimate va'ad, fostering your own growth in a process of learning, practice, and reflection. You will study and practice two foundational middot that illustrate Mussar insight and methods: trust/bitachon and honor/kavod.
Yesod is for you if you have general facilitation skills and a foundation in Mussar teachings and practices. You must also have the desire to engage in essential components of Mussar practice in order to bring that knowledge to your facilitation. You will also need emotional maturity, stability, qualities of openness, honesty, and inquiry, and a willingness to learn. You should be aware of your own characteristics, emotions, and feelings and how that might impact your leadership. To be part of this program, you should also be willing to seek and accept feedback.
Yesod qualifies you to integrate Mussar into your own program or lead any of the following: A Taste of Mussar, Pathway to the Inner Life, A Season of Mussar, Seeking Everyday Holiness, Gates of Everyday Holiness, Inner Ladder, Challenges and Choices Teen Mussar Curriculum, Mussar for Children.
Additional Benefits
Complimentary, one-year membership in The Facilitators Network, a program to support your professional development as a Mussar facilitator.
Special invitations to Mussar Institute webinars and gatherings.
Application and Tuition Fees: $25. Non-refundable. For those who receive notice of acceptance into the program, details will be provided on how to make the tuition payment of $325. Payment in full of $350 must be made prior to the start of the program.
Application Process:
Step 1. Submit the Online Application Form.
Step 2. Once we receive your application, you'll receive a reference form for someone who is familiar with your character and commitment to spiritual growth.
Step 3. Submit a current resume to info@mussarinstitute.org. Please allow 2-3 weeks for your completed application to be processed and a decision to be delivered to you by email. This is a selective process. Applicants who do not meet the pre-requisites may be deferred.
Certificate: Approved graduates will be granted a certificate from The Mussar Institute.
Prerequisites: You must have taken Seeking Everyday Holiness, A Season of Mussar I, or Pathway Part I or have similar va'ad experience.
Course Schedule: Tuesday, January 12 – February 16, 2021, 7:00-9:00 p.m. ET.
Space is limited!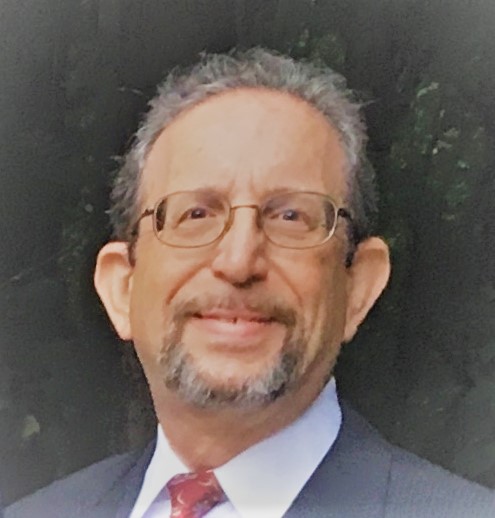 Rabbi Harvey Winokur: Rabbi Winokur is a native of New York. He received his B.A. from SUNY at Buffalo, and his M.A. and Ordination from the Hebrew Union College-Jewish Institute of Religion in Cincinnati, Ohio. He is Rabbi Emeritus of Temple Kehillat Chaim, a Reform congregation in Roswell, Georgia, which he founded in 1982. Rabbi Winokur is a Facilitator/Trainer for Prepare-Enrich, an organization that administers premarital/marital needs assessments, a certified Spiritual Director, and a Trainer-Facilitator for The Mussar Institute.