Dear Friends of Mussar,
We wholeheartedly invite you to make a difference by giving today. Your support is the catalyst for the positive change we seek to create in the world.
As a token of our appreciation, our generous supporters receive unique gifts tailored to the level of their giving. These gifts may include special Mussar masterclasses, access to free courses, beautiful Mussar Journals, and much more.
Join us in our mission, and together, we can make a profound impact on the world while enjoying the benefits of your generosity.
Your support at any level helps us sow the seeds of Mussar in the hearts of people around the world, inspiring a collective movement for positive change, nurturing the growth of compassion, and fostering character development.
Together, we have the power to change the world.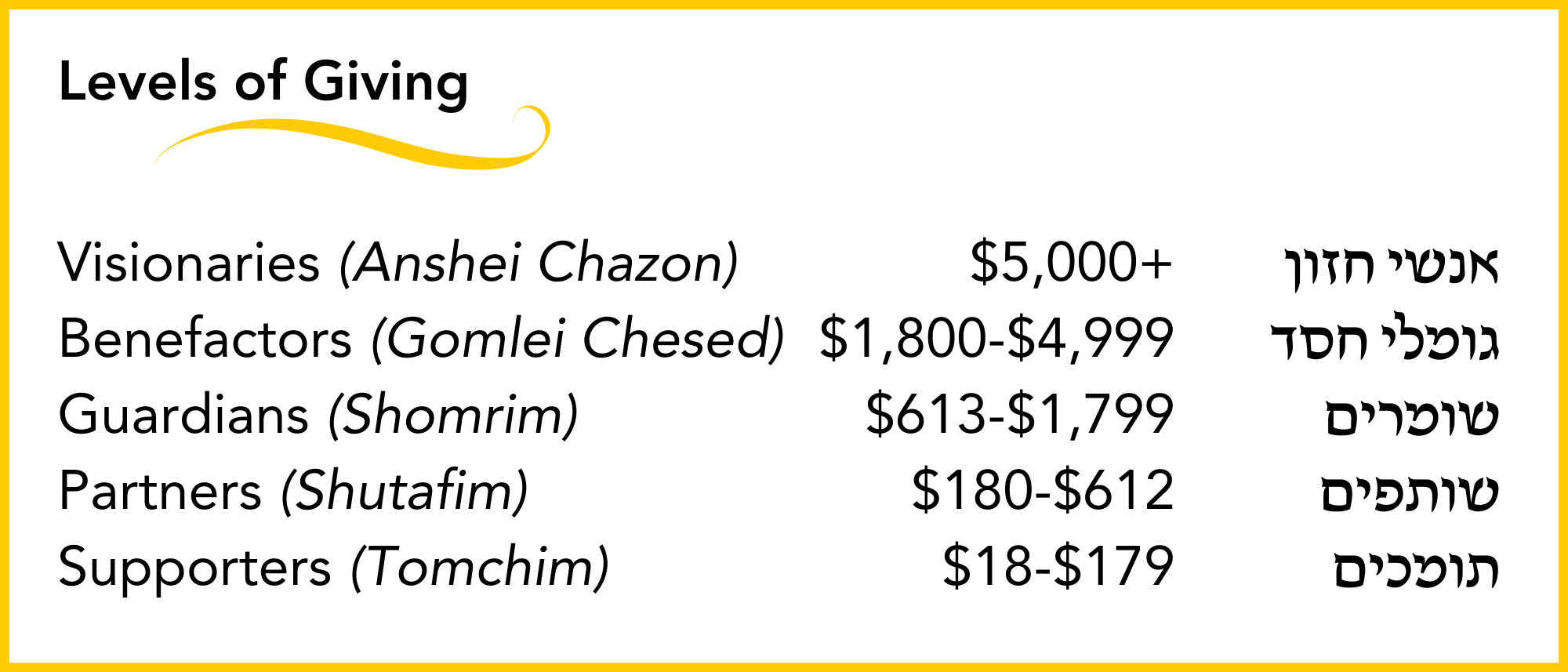 All U.S. donations are tax-deductible.
Canadian donations are not tax-deductible at this time.