Step 1: Receive free Mussar teachings and practices, notices of upcoming events, invitations to free webinars, and opportunities to connect with our growing community.
Step 2: Join Our Welcoming Community to Connect, Grow, and Learn.
ABOUT THE CHAVERIM INITIATIVE
Our community is at the center of our vision.
The bonds between and among our people form the channels along which the true value of The Mussar Institute is generated and felt.
The idea is captured in the Hebrew word chaverim / חברים. A chaver/chavera is a "friend." It describes people who feel their connections with others, and experience and share caring conduct across time and distance.
The word has special meaning for students of Mussar because it is the root of the name given to learning partners: chevruta. We study together and we become friends as we do so.
The Benefits of Belonging
The Kallah is now a Chaverim member-only event! You must be a member to attend.

Significant savings on courses.

Access to special Chaverim-only courses and programs.
Access to the Makor Chaverim Library with chants, meditations, videos, and additional resources. (Fall 22 registrants)

Free Weekly Torah Through A Mussar Perspective from Rabbi Eric Gurvis and other international rabbis.

Access to the popular Elul Intensive.

Special webinars from Alan, Avi, and other Mussar leaders.

Membership in Chaverim Schmooze Groups - another great way to connect with friends.
Individuals: $18 per month or $216 per year. 
Families: $27/month or $324/year. Families membership is defined as four related adults living under the same roof.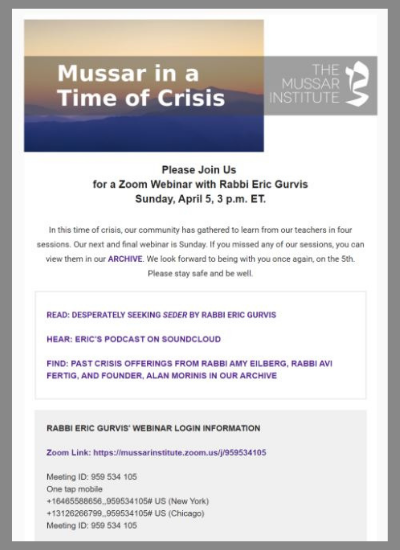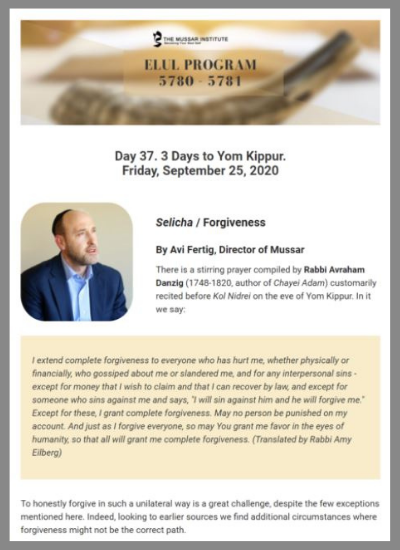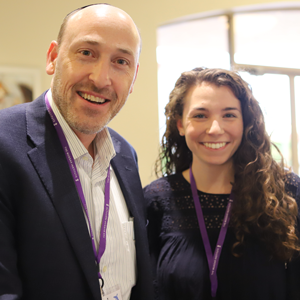 Your partnership will help provide a stable income for TMI, allowing us to plan and grow. Thank you.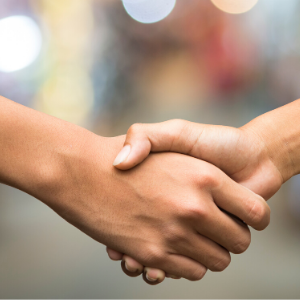 Read the names of our many Chaverim and learn where they live.
You'll receive program notices, Mussar teachings and practices, and our Community Omer and Elul programs.
SUPPORT THE WORK OF THE MUSSAR INSTITUTE
Make a one-time donation to support Mussar students world-wide.  Thank you.