It is only with infinite patience that we can arrive at a thoughtful response and a guidance that is built upon the individual nature of the child.
 - Rav Shlomo Wolbe, Mussar Master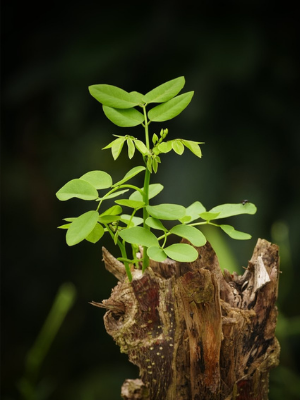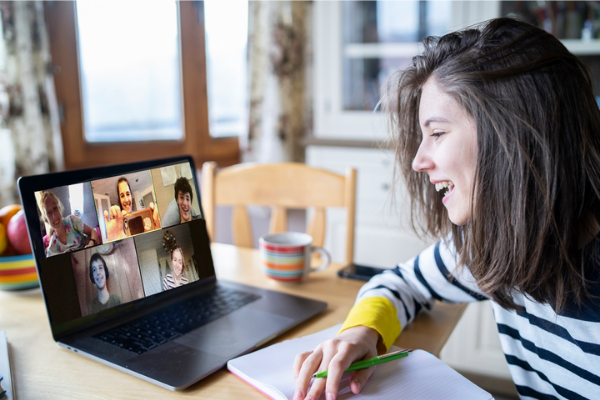 THE MUSSAR INSTITUTE'S TEEN PROGRAM FOR SOCIAL, EMOTIONAL, AND SPIRITUAL DEVELOPMENT
The Mussar Institute's teen program, Challenges and Choices: A Jewish Teen's Guide to a Balanced Life, is an interactive, experiential, and engaging 11-unit curriculum for students grades 9-12. Because of generous and visionary investors, we are able to offer to your organization at no cost.
The program offers practical ways for teens to become their "best selves" through the spiritual practice of Mussar.
With the goal of creating a deeper connection to Judaism, Challenges and Choices helps teens find meaning and purpose by navigating life choices in healthy ways that reflect Jewish values. Using practical Jewish wisdom, facilitated discussions, and a focus on social, emotional, and spiritual learning, the program also addresses the mental health stressors brought on by life's challenges facing today's teens.
The program was developed, piloted, and evaluated through a generous grant from The Templeton Foundation.
11 Units of Self-Discovery
Based on the Jewish Spiritual Tradition of Mussar
Engaged Learning with Peers and Trained Facilitators
Equips Teens to Face Personal Challenges with Confidence 
A Proven Program Piloted by The Mussar Institute and The Templeton Foundation
Teens explore their own inner character traits, known as middot, in Hebrew.
With 1,100 years of Mussar wisdom to draw from, teens learn about and try tested techniques to understand and balance their inner qualities. This inner awareness supports them as they manage the real-life stressful situations they encounter with friends, school, family dynamics, and social unrest.
They learn in an engaging manner through role-play, movement, meditation, chanting, visual aids, TED talks, animation, games, and of course, meaningful conversation with their facilitators.
Each unit explores a different and unique middah or character trait and introduces the teens to holistic skills offered by the Mussar masters. They'll experience centering activities, multiple ways to understand and process the middah, and practices to bring the middah to life, culminating in a personal practice to "seal in" the learning.
The facilitators are guided through each unit with an overview of Mussar, Mussar facilitation perspectives and techniques, best practices, suggested lesson outline templates, and a resource section for both new and seasoned Mussar facilitators.
"I want to thank you for all you have done for H this year.  You gave her the gift of introspection and the ability to articulate her core values and beliefs.
I know this will help to guide her through the challenging situations she will experience in college next year. I thank you for helping to facilitate and nurture that!"
Parent of a 12th grader
"There are no other courses that are this amazing."
12th grader, Boston, MA
"It's a really great and interesting way to learn more about yourself not only as a person, but also where you stand as a Jew."
11th grader, Boston, MA
"I am a pretty happy person, so I thought why do I need to examine myself emotionally?
Boy was I wrong! This class taught me so much about myself and life in general. Nobody's perfect and we can always use help and time to improve ourselves!
11th grader
"Mussar has been one of the best experiences during quarantine...It's been so nice to have a place to learn and hang out with friends throughout. I have developed so many good skills, like journaling, meditation, and gratitude."
- 12th grader
TEENS MEET IN VA'ADIM
The va'ad is a small-group learning and sharing experience that connects individuals in memorable ways.
WHAT WE TEACH
Facilitators receive training and step-by-step guides for one-hour sessions using multiple learning modalities.
PROGRAM HISTORY
Challenges and Choices has been years in the making. Learn about how it was developed and who piloted it.
PILOT SITES ACROSS THE US
Funded initially by the Templeton Foundation, the program was piloted. in several sites.
THE FAQ'S
Learn how to become a site and how much the program will cost you. (Answer - it's free!)
STUDY RESULTS
Read the study results from a 3-year Templeton Foundation Grant.
The Teen Program Task Force guides the expansion of the teen program.  It includes the program authors, as well as Irv Robinson, Co-President of TMI; Sandy Garrett, TMI Board member and co-chair of the Teen Task Force; Rabbi Amy Ross, Temple Emanu-El, Dallas, TX; Rivka Felsher, TMI Program Administrator; and Debra Pinger, TMI Director of Communications.
The best way to reach us is be email or phone. Please call anytime.
1025 Gateway Boulevard #303-318
Boynton Beach, Florida 33426
Don't hestiate to ask us something. Email us directly Leslie-Anne@mussarinstitute.org or use the contact form below.