MAKOR - THE MUSSAR INSTITUTES LEARNING CENTER
Welcome to our learning center, Makor. Here, all course registrants will find course materials and additional resources to support Mussar study and practice.
You can access Makor on any device, including your tablet or phone. Always access Makor from a web browser, such as Chrome, Safari, or Brave. Do not download the Tovuti app, which is for developers, not students.
Questions? Contact Rivka Felsher or Dianne Benmayor at info@mussarinstitute.org.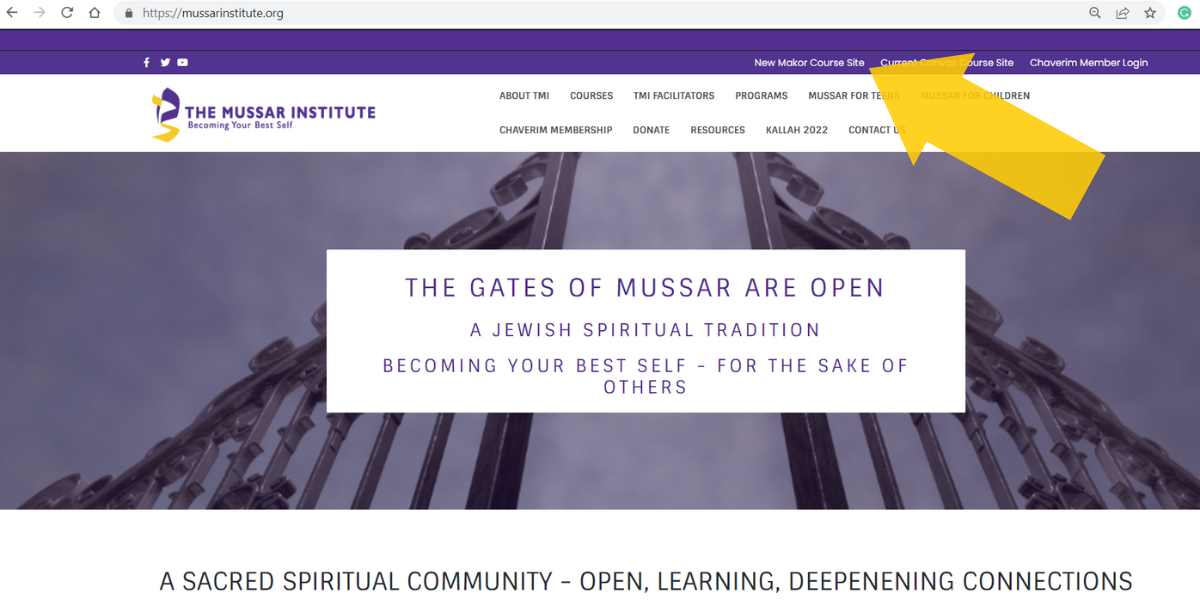 The Makor link is always on the Home page of The Mussar Institute's website - top bar.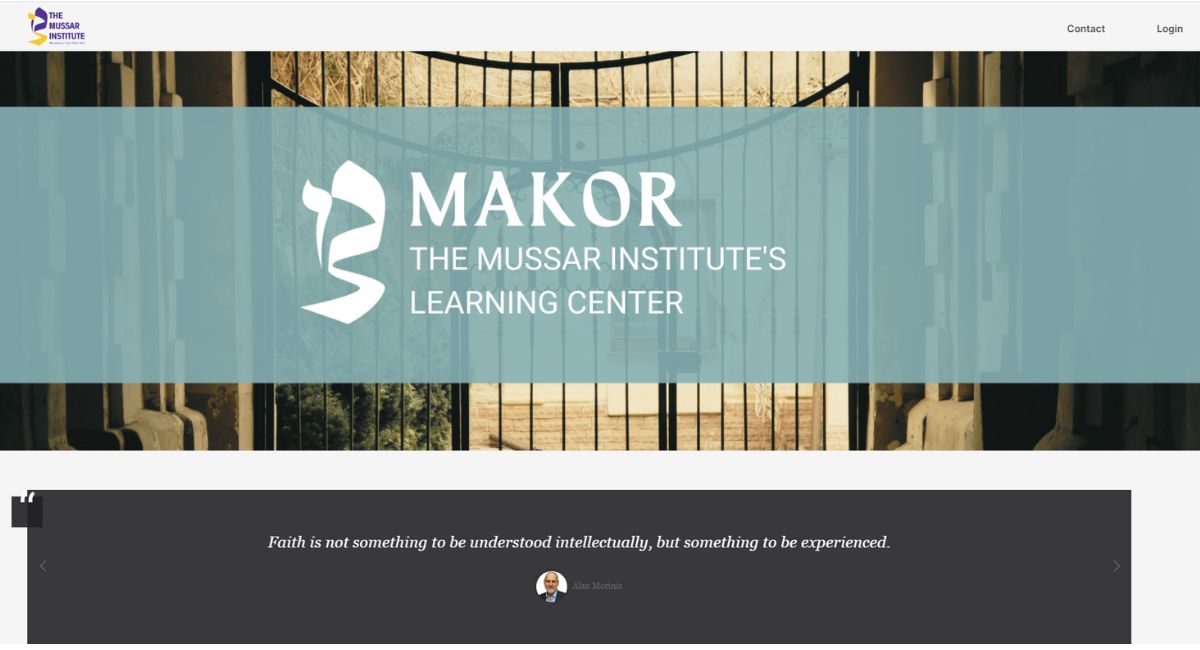 You'll find yourself on the Makor Home Page. Welcome! To enter, you'll need to be registered for a TMI course this fall.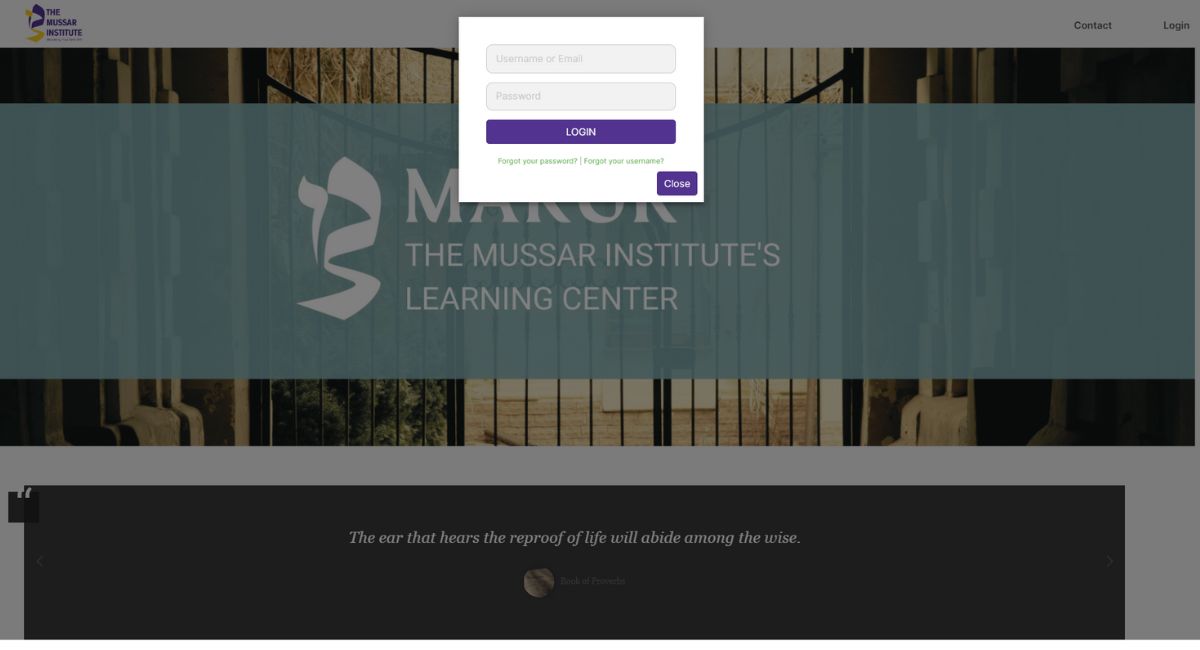 To Log In: Within 48 hours of registering for a Fall 22 course, you will receive an email with a link to Makor and temporary login information. Log in and you will be directed to create your own password.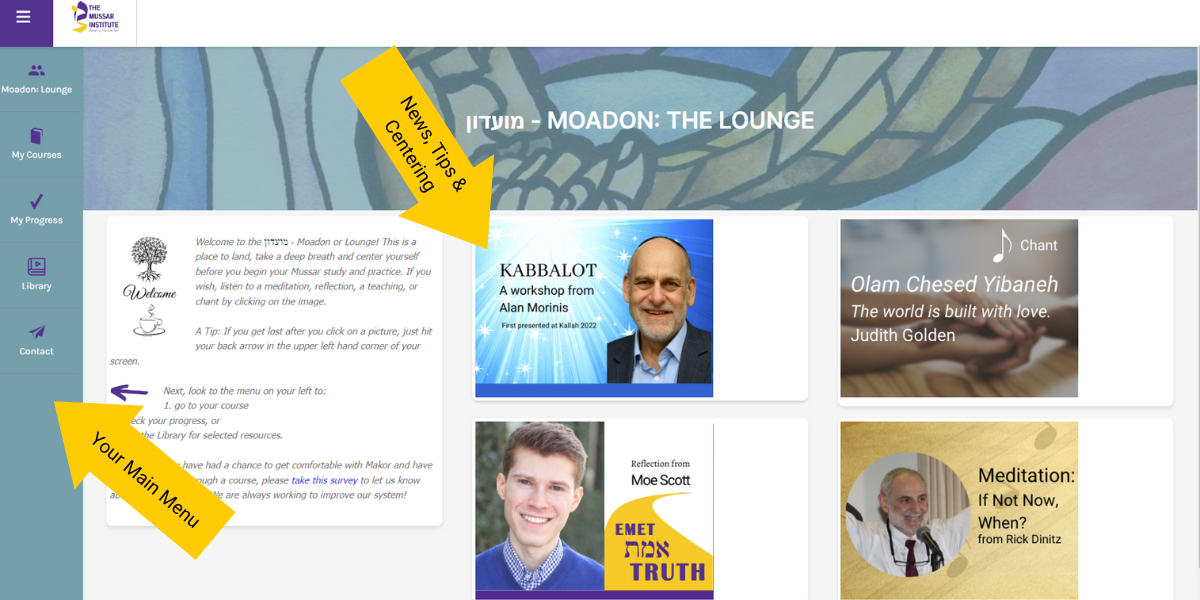 Moadon: Once you login you will find the Moadon, or lounge, a place for centering, catching up on some TMI news, and learning tips for using Makor.
Look to the far left to find your main menu to access your courses, check your progress, or find additional resources in the library.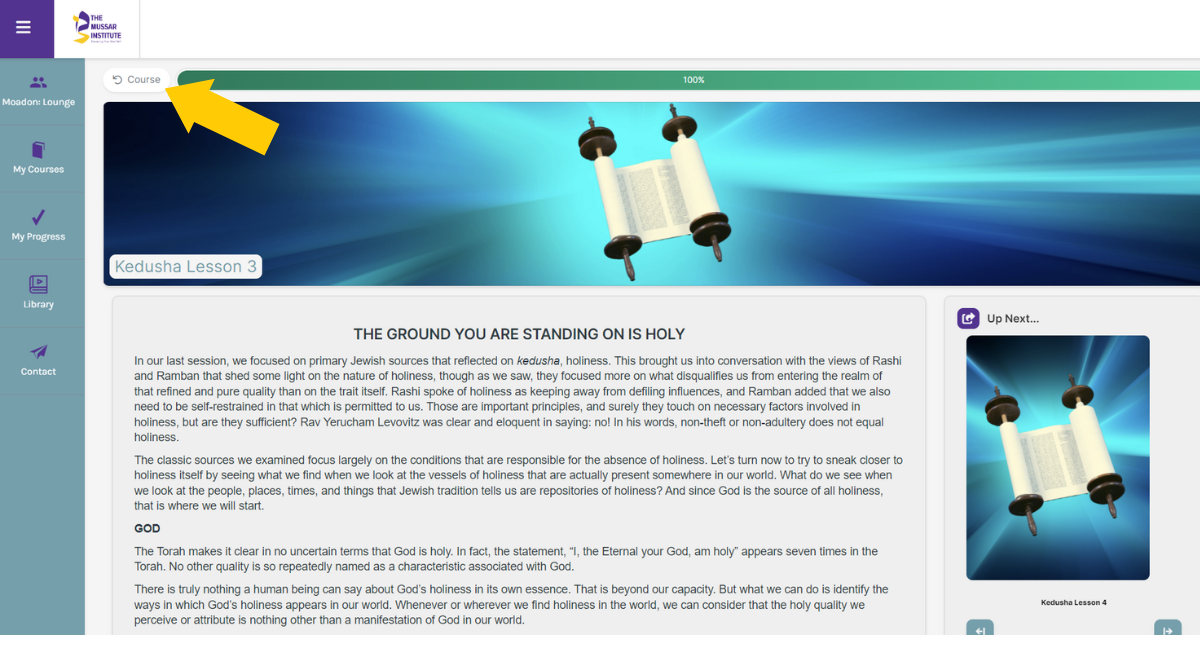 Courses: When you are working through the lessons in your course, there is an easy way to return to the course menu, where each lesson is listed in order. Click the course refresh button near the top.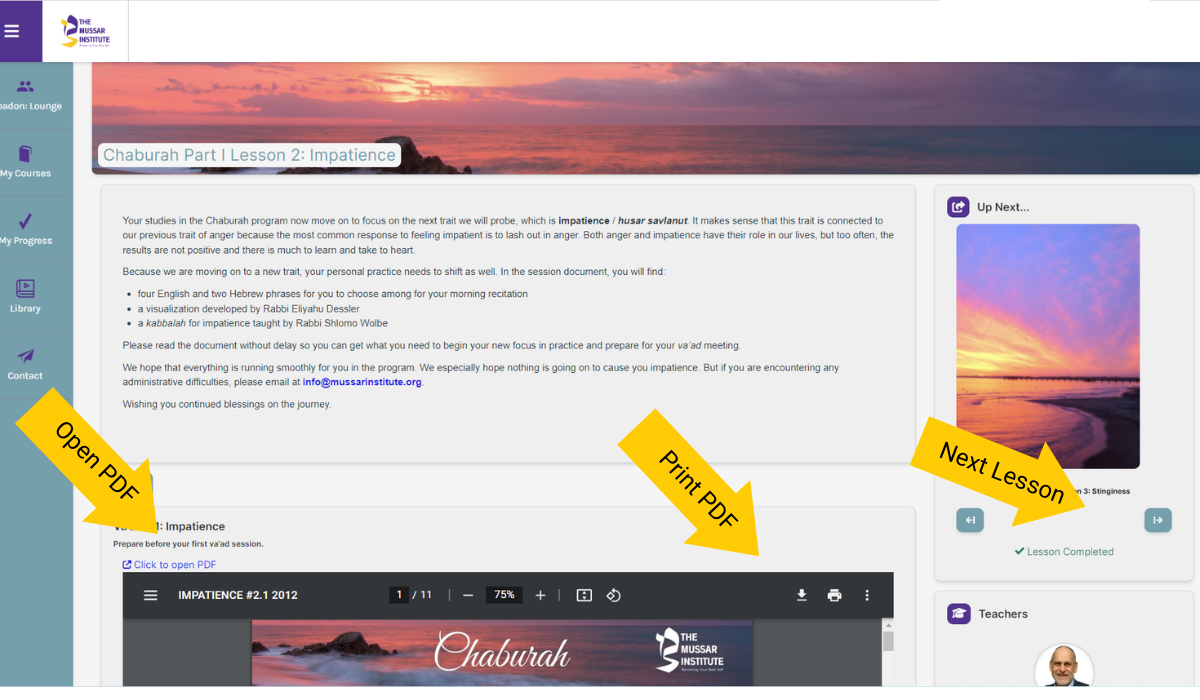 Lessons: At the bottom of each lesson, you will find your course materials. Each PDF is set for you to be able to open, download, and/or print. 
On the right, the Up Next box allows you to move to the next lesson or the previous one.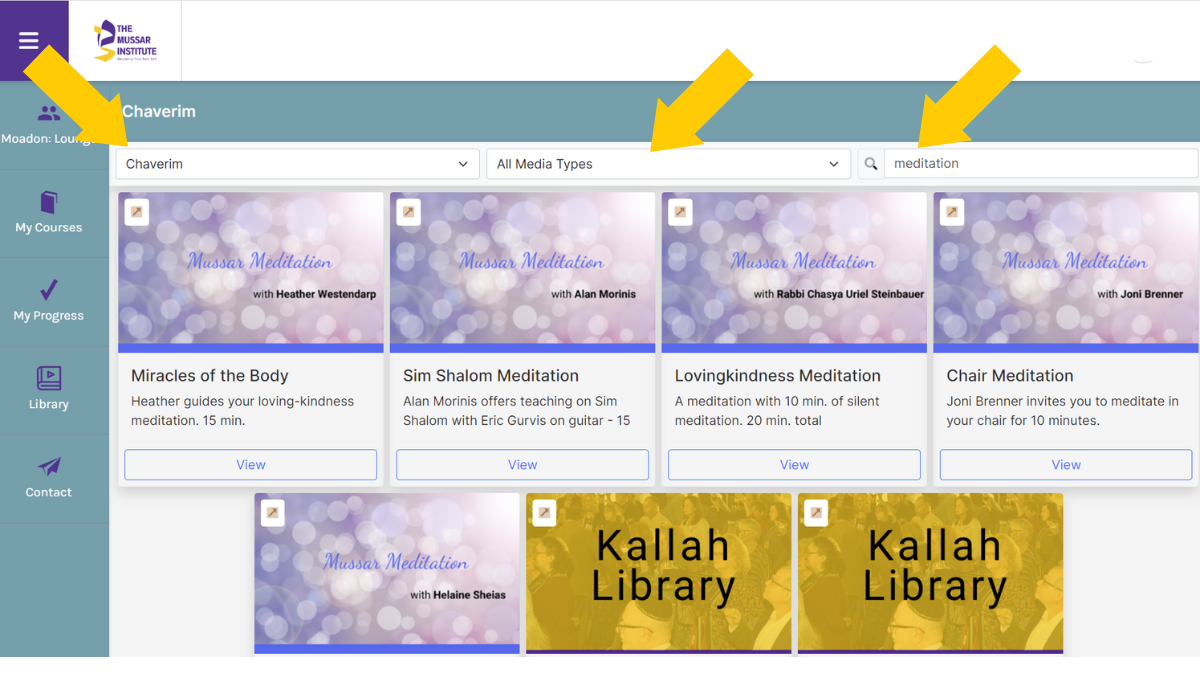 The Library contains hundreds of Mussar resources: meditations, chants, texts, links to archives, videos, and more. Some are available to all course registrants, but most are reserved for Chaverim members and TMI Facilitators. To find resources, use the search bars at the top.