Two of our donors have offered to match any new or increased donations to the Annual Fund Campaign. Here's how it works:
If you have never before donated to the Annual Fund Campaign, your entire donation will be matched!
If you donated last year, they will match the increased amount dollar-for-dollar. 
Please make your pledge by 3/31/23 to have your gift included in the match program. Payments are due by June 1, 2023.
As we have emerged from the isolation of the pandemic into a world that continues to reel from unexpected and unwelcome pressures we have seen our community meet the challenges by relying on Mussar study and practice, and on others in our community.
Our passion for Mussar is demonstrated by the many times and ways we came together. In the last year, volunteer and paid staff organized and presented over 700 unique gatherings, including all our va'adim, Kallah workshops, webinars, courses, and schmooze groups! And, in those gatherings, more than 15,300 people attended!
All the while, we were able to grow our successful Teen Program, expand offerings for our Chaverim Initiative, and launch our exciting new, easy-to-use learning platform, Makor.
We hope you will help The Mussar Institute fulfill the vision of our founder, Alan Morinis, who says the opportunity to share the important spiritual work of our Jewish Tradition is his life's work and its fate rests in our hands. With a fundraising goal of $175,000 this year, we will be able to:
Reach and engage more people with the benefits Mussar has to offer

Bring the wisdom of Mussar to younger people and the unaffiliated

Expand our offerings by and for women

Enhance our curricula for greater engagement and relevance in today's world
Please help us reach our goal of $175,000 by donating now to the Annual Fund Campaign that ends June 30, 2023.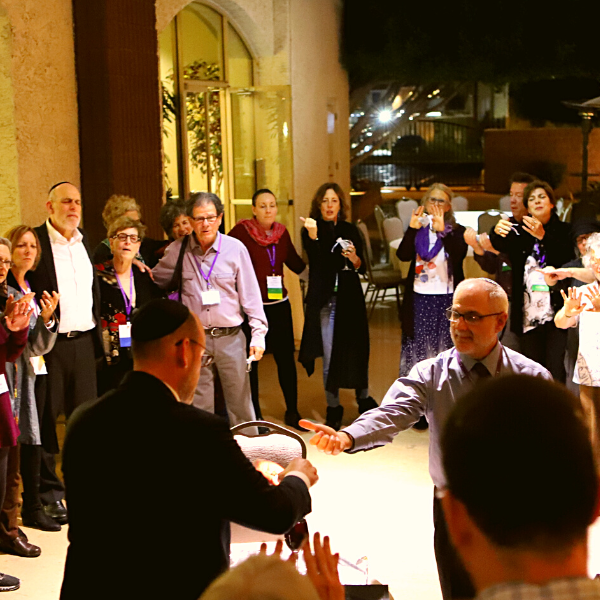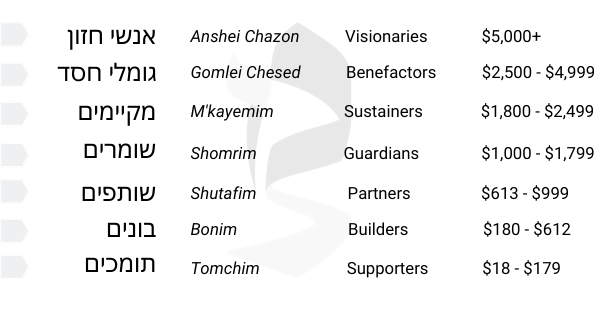 You will help us continue to provide:
all-new Mussar content, including advanced courses and new webinars;
more tools and programs to help members meet and support one another;
scholarships so that all who want to study Mussar are able to access our programs, and more.
Our donors are the heartbeat of our community. Please read their names, here, as we honor them.
WHAT DO TMI STUDENTS SAY?
KIND WORDS FROM OUR NESHAMAS / HOLY SOULS
"As I type this note, your books are sitting on my nightstand and have been my faithful companions every night as I battled loneliness and bitterness. I am not the same person I was when I started to read your books. Not that I am the best Mussar student, but there is something in your books powerful enough to bring healing and transformation. I write this note to say, 'thank you.'"
"What I love about TMI is the fact that I am able to study with Jews from all over the world who are Orthodox, Conservative, Reform, Reconstructionist, and unaffiliated. This Jewish organization heals rifts and builds bridges in a time when this is much needed."
All U.S. donations are tax-deductible.
Canadian donations are not tax-deductible at this time.