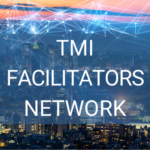 Meet, learn, and grow with fellow Mussar facilitators. TMI FACILITATORS NETWORKoffers regular learning opportunities to advance your skills in va'ad leadership and deepen your connection with other facilitators.
Benefits
LIFE Sessions: interactive webinars from Mussar teachers to help you enhance your facilitation skills
Mentorship: personal guidance from experienced facilitators
Facilitators Va'ad: a special facilitators-only small group Mussar study experience
Online Resources: Your online library with helpful prayers, texts, chants, archived webinars and more
Additional Optional Benefits
Advanced facilitator training
Training in facilitation for specific TMI courses
Personal supervision
LIFE Sessions
June 24, 8 p.m. ET, Guest Speaker: Rabbi Eric Gurvis REGISTER HERE
Annual Dues
Chaverim Mussar facilitators: $18
Non-Chaverim Mussar facilitators: $36
Chaverim membership not required, but highly encouraged
Membership Year begins on January 1 of each year.
For Further Information: fdc@mussarinstitute.org