Mussar In Action supports you in answering the question: How can one sustain learning and put into practice what is learned? Rabbi Yisrael Salanter saw this challenge and spoke of it in the 19th century, as did Rabbi Moshe Chaim Luzzatto in the 18th. Both goals are reached through practice.
In order to bring your Mussar practice into your world (and to firmly avoid the self-absorption that is a potential pitfall of any spiritual practice) and to strengthen the bonds of community across the distances that separate us, you will engage in a project with other people that will be, in effect, your Mussar in Action.
CONTENT, FORMAT, METHODS
The source text for this 26-unit course is Alei Shur, the Mussar classic with original translations. Based on the text, students engage in personal practice, study with a chevruta and va'ad, and select a personal, real-world project to take on.
You'll study a bi-weekly reading written by Alan Morinis which focuses on a specific middah, 12 middot in all. They are: are truth, equanimity, alacrity, honor, humility, gratitude, trust, love, loving-kindness, joy, faith, and order.
Accounting of the Soul, or cheshbon ha'nefesh, in a daily diary, is the core daily practice. You will receive a looseleaf worksheet to print out and use if you wish. Several times during the program, you will be asked to comment by email on your experiences working on a specific middah, along with any responses you might have to the bi-weekly reading.
You will be matched to a compatible chevruta partner with whom you will have a meeting or telephone discussion every second week.
Your small va'ad of 6-8 people will meet in the alternate week (between chevruta meetings) to discuss a small pre-assigned section of Alei Shur by Rabbi Shlomo Wolbe. This book is only in Hebrew and the translations provided have been created especially for the Mussar in Action program.
Process reports at the mid-way and end of the program will be reflections on how your middot work shows up and applies in the active, engaged context of the project discussed above.
During the course of the program, you will be invited to have a conversation with a senior Mussar teacher for personal interaction, questions, and guidance.
COURSE PREREQUISITES
Season of Mussar II or Everyday Holiness and Chaburah. Exceptions will be made for equivalent coursework.
COURSE OUTCOMES
At this level, you receive the training you need to become a lifelong Mussar learner and practitioner, both independently and as part of the growing Mussar community.
DURATION
The Mussar in Action program runs for 26 weeks.
TUITION
Distance Learning: Chaverim $325 / non-Chaverim $390
Local Groups: Please check with your group facilitator for a method of payment. Please check with your facilitator before paying for this LOCAL course. Your facilitator will tell you whether to pay directly to the institution sponsoring your Local group or to pay using PayPal/Credit Card at this site.
To get your group started, email info@mussarinstitute.org.
REGISTRATION
The course will begin as soon as the required number of students have enrolled. A date/time for the va'ad will be set that meets the needs of all students.
MUSSAR IN ACTION FACILITATOR
FALL 2021
Robert Barris
Robert is the co-author of Mussar in Action, with Alan Morinis, translating into English various selections from the Alei Shur, the writings of Rav Wolbe.  He is a practicing psychiatrist since 1984. He is shomer Shabbat and integrates Orthodox practice with Jewish renewal. Robert has had a serious mindfulness practice for many years. He has been active in TMI for the past ten years as a former board member and as the facilitator of several TMI distance va'adim. Robert's interests include lifestyle medicine (particularly nutrition and exercise), the martial arts, and playing with his grandchildren.
Ken Birenbaum has been a student of Mussar since 2010, and a Mussar facilitator since 2012. After taking the Manchim facilitator training program as a student he taught that program for 2 years. He has taken and facilitated each of the Mussar Institute's courses from beginner to advanced, and especially enjoys witnessing Mussar's transformative effects on new eyes.
He was President of his synagogue, Congregation Shaare Emeth, in St. Louis, Missouri, and served on the Boards of the Saul Mirowitz Jewish Day School, The Union for Reform Judaism, and as a Board member and Treasurer of the Mussar Institute
Jason Winston was born and raised in Los Angeles and has lived in Riverside, CA since 1998. He is a long-term student of Mussar who facilitates many va'adim both at his temple and for The Mussar Institute.  Jason has served as the editor of the Yashar, TMI's monthly newsletter since 2012.  He has served on the Board of Directors of his congregation for more than 15 years.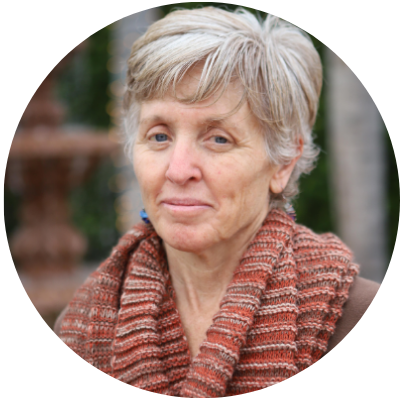 Helaine Sheias, Ph.D., made Aliyah to Israel in her teens, served in the IDF, and settled there for more than two decades. She is a graduate of The Mussar Institute Yesod Facilitator Training Program and Manchim Advanced Facilitator Training and has facilitated various TMI courses for the past three years. She facilitates circles of transformation and change by modeling spiritual awakening, and self-reflexive learning, or Hitlamdut.  She feels blessed and honored to embrace Mussar as part of her evolving spiritual journey.