Path of the Soul is an advanced-level Mussar course available to Chaverim who have completed A Season of Mussar II or Everyday Holiness plus Mussar in Action.
How do you recognize and follow the path of your soul? Only by answering profound questions—not in theory, but in the flesh of your life—can you discover and follow the track that leads to your most elevated spiritual destiny.
Path of the Soul is a curriculum for wholeness, complete with assignments, learning, challenges, and tests. Each of us has his or her own curriculum, though not everyone is aware that his or her life-course is a curriculum, nor engages with it consciously. This advanced program of Jewish education and practice helps you recognize your own personal curriculum and provides you with the tools needed to follow that curriculum or grow toward wholeness. Along the way, you'll uncover stages, levels, dynamics, and pitfalls on your path and use Mussar's wisdom to guide a wise and successful traverse of this path. You'll engage in several introductory teachings and then study:
Vigilance – 4 sessions
Alacrity – 4 sessions
Abstinence – 3 sessions
Purity – 2 sessions
Piety – 4 sessions
Humility – 2 sessions
Fear of Sin – 2 sessions
Holiness – 1 session
OUTCOMES
An engaged participant in Path of the Soul will come away with:
A clear understanding of Mussar teachings that describe and light the path of the soul.
New insight into their own personal spiritual curriculum.
Tools and practices to help guide his or her soul's journey.
A new depth of spiritual maturity.
MODALITIES
Text: Path of the Just (Mesillas Yesharim) by Rabbi Moshe Chaim Luzzatto.
A peer support group (face-to-face or zoom.)
Accounting of the soul (cheshbon ha'nefesh) with worksheets for a cheshbon ha'nefesh diary.
Chevruta study partner with text and study materials.
Va'ad of 6-8 people alternating weekly with chevruta sessions.
Process reports mid-way and at the end of the program to complete with the help of your facilitator.
PRE-REQUISITES
Completion of Season of Mussar I and II, or Everyday Holiness, Chaburah; Chaverim membership
START DATE
Path of the Soul, with zoom meetings and facilitator Sharon Schwartz, will begin this fall. Please register now to join the waiting list. The dates and times will be set by the group before beginning the course.
For local courses, enrollment is open on an ongoing basis. The start dates will be set by your local facilitator.
DURATION
Path of the Soul is 29 sessions in two parts: one 16 sessions and one 13 sessions. People who take the first part may opt to continue for the second, but no one can start with the second part.
TUITION
Chaverim only – Part I: $180 Part II: $150
REFUND POLICY
For withdrawal before the program has begun:100% refund
For withdrawal within the first two weeks after the program has begun: 50% refund
For withdrawal after the first two weeks after the program has begun: no refund
SHARON SCHWARTZ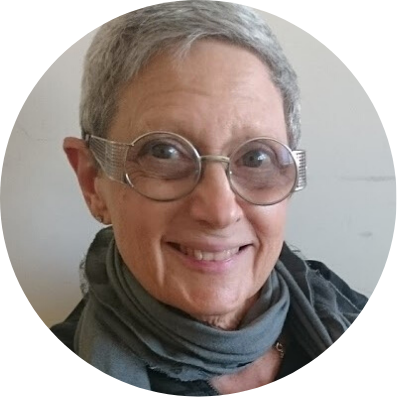 Sharon discovered Mussar in 2008 and has been a leader and participant ever since. She first read Alan Morinis' book, Climbing Jacob's Ladder, and soon thereafter joined the first Manchim Facilitator Training course. She went on to facilitate Season of Mussar I and II.
She collaborated with Alan to adapt Path of the Soul for both local and distance va'adim and coordinated several Path of the Soul groups. She continues to develop facilitators as the chair of the Facilitators Council and the Facilitators Network.