NOTE: While this is the latest information on the Kallah Workshops, some details may change before the event begins. Please refer back from time to time.
Kallah 2022 will feature three sets of one-hour workshops over the three-day event.
Workshop 1: : Sunday, 4:50 p.m. ET
Workshop 2: Monday, 4:50 p.m. ET
Workshop 3: Tuesday, 12:30 p.m. ET
These workshops, led by experienced members of our community, are one of the most popular parts of the Kallah. We are proud to present workshops on:
Mussar Practice
Text Study
Chanting
Creative Expression
Mussar Movement
Focused Schmooze Rooms
Check back as details will be added as we prepare for the event!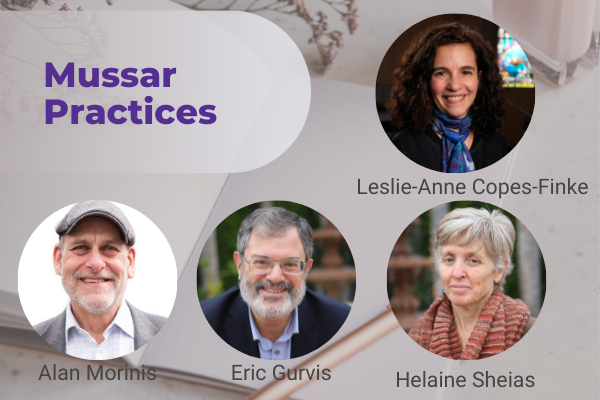 Mussar Practice is fundamental to Mussar. It is the way texts, which are understood in our minds, become embedded in our lives.
Workshop #1: For Facilitators Only: Setting the Va'ad Tone and Sealing in the Learning: Creating Meaningful Va'ad Openings and Closings with Leslie-Anne Copes-Finke and Helaine Sheias: As Mussar facilitators, we create sacred spaces for our va'adim by setting the tone using modalities such as meditation, visualization, and somatic awareness. As we transition from our safe and sacred va'ad settings, we strive to cultivate valuable takeaways as a means of sealing in elements of individual and collective learning. Using the theme of Emet/truth as our guiding force, this workshop is an invitation to explore how, as facilitators, we can authentically show up for our va'ad members with the Kavanah/intention of sharing a variety of meaningful va'ad openings and closings.
Workshop #2 Cheshbon ha'nefesh / Accounting of the Soul with Rabbi Eric Gurvis: This will be a practical workshop on how best to build up our Heshbon HaNefesh Journaling as a key part of our Mussar practice. Bring whatever you need in order to practice journaling!
Workshop #3: Kabbalot with Alan Morinis: The Mussar masters understood that the most powerful influence we can exert to bring about change in our inner lives is experienced - and they meant actual sensory, lived experience. That principle led them to create a body of Mussar practices called kabbalot - a term that refers to resolutions and exercises a person takes on in order to bring about inner change through the experiences they have while doing the exercises. In most cases, the exercise focuses on one inner trait [middah] that will be given a stretching workout through this exercise. In this workshop, we will introduce the concept and practice of kabbalot, and focus on the principles that we can draw on to create our own effective resolutions and exercises with a specific focus on truth.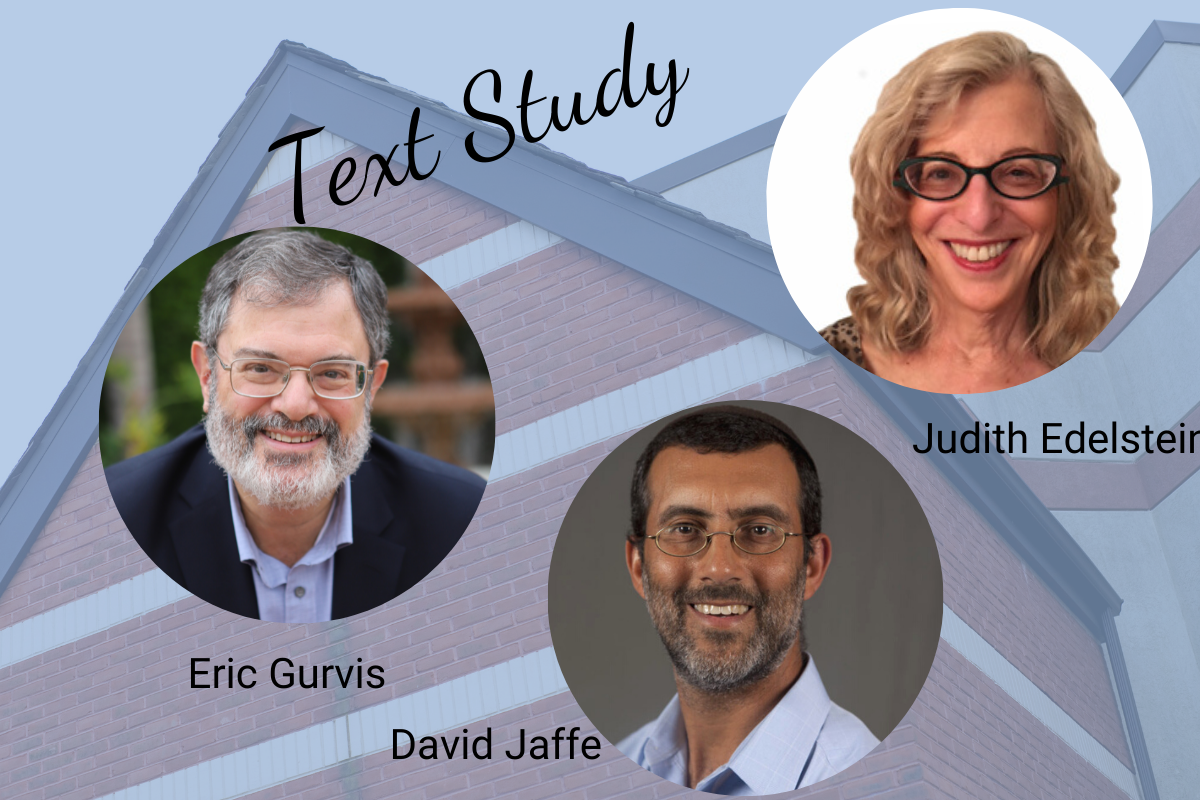 Workshop #1: Choosing Truth: An Essential Jewish Practice with Rabbi David Jaffe: Rabbi Eliyahu Dessler (d. 1953) explains in his essay on the "Choice Point," that one of our essential human tasks is to choose between truth and falsehood. What does Rabbi Dessler mean by "truth", and how can we enhance our ability to recognize and choose truth? This session will explore these questions in the writings of Rabbi Dessler. About David: David is the author of Changing the World from the Inside Out: A Jewish Approach to Personal and Social Change, for which he was awarded the Jewish Book Council's Myra H. Kraft Memorial Award in Contemporary Jewish Life and Practice in 2016.
Workshop #2: Emet, a Personal Approach with Rabbi Judith Edelstein: We will explore different notions of emet within Jewish thought while honing in on its meaning in our own lives. The class will be Interactional, including time for personal writing and sharing. About Judith: Rabbi Edelstein is a post-denominational teacher, spiritual leader, counselor, and writer who has worked in synagogues, long-term care facilities, and Jewish organizations.
Workshop #3: Studying the Weekly Torah Portion Through a Mussar Lens with Rabbi Eric Gurvis: Over the past two years, TMI has introduced weekly teachings and podcasts which help us read and reflect on the weekly parashah through the lens of Mussar teachings. In this session, Eric Gurvis will lead us in both a conversation about the week's portion, as well as help us understand some of the resources available to us to add this lens in our own study. About Eric: Eric Gurvis is director of Chaverim at The Mussar Institute. He is a congregational rabbi in the Boston area and facilitates a number of long-running va'adim.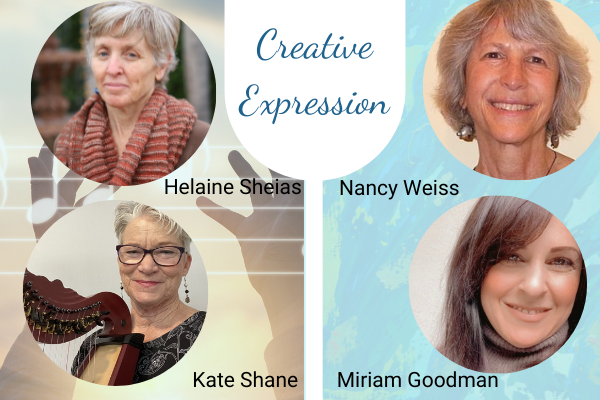 Workshop #1: Accessing Your Soul's Truth with Nancy Weiss: Nancy will begin her workshop with a guided meditative process and fluid movement. This will lead you into an inner space where you can access the still small voice of your soul. A drawing activity will follow. Please come prepared with a writing implement (pen or pencil), two or more pieces of blank paper, and colored pencils or markers. About Nancy: Nancy is a depth psychotherapist, spiritual director, and Mussar facilitator dedicated to helping others discover unique pathways to their soul's expression. She is the coordinator and trainer for the Manchim Facilitator Training Program and has facilitated numerous TMI courses. A collage artist and poet, Nancy guides people in bringing an expressive voice to Mussar traits and spiritual principles.
Workshop #2: Holy Listening with Miriam Goodman. Join Miriam for a deep dive into Holy listening. Miriam will lead you as you merge with your Inner Guidance. Please bring your favorite creative tools - (perhaps a coloring book and crayons, a mandala with colored pencils, plain paper and pen, knitting, needlepoint, or another form of creative expression that you feel connected with.) It is not important what tools you bring. About Miriam: Miriam is a professional fine artist whose work is displayed all over the country. She is a Mussar student and facilitator of many years and lives in Westlake Village, CA.
Workshop #3: Experiencing Pieces of the Puzzle of Truth through Meditation and Music: Find your voice of Emet/Truth while honoring the unique expression of various aspects of Emet/Truth within yourself. Then, we will give voice to the pieces of the puzzle of our collective Emet/Truth. Helaine Sheias: Helaine is a Mussar Facilitator, a graduate of TMI's Manchim Advanced training program who guides individuals in her va'adim to their sacred places within. She models spiritual awakening and sensitive awareness, through the means of self-reflexive learning ~ Hitlamdut. Kate Shane is finishing her Mancheim Advanced Facilitator Training this year. An accomplished harpist, she combines harp music with chanting in various va'adim and workshops.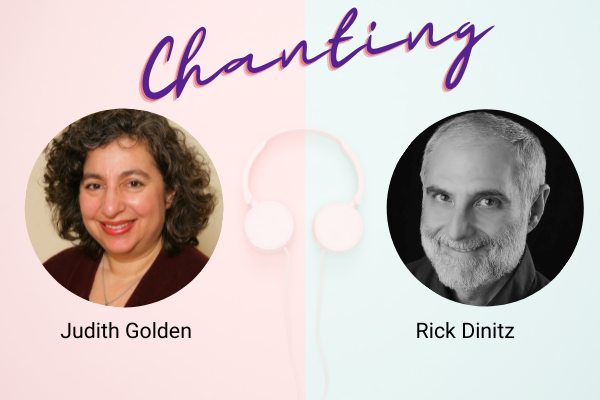 Join Judith Golden, a cantorial soloist, and Rick Dinitz, a singer and composer, on a three-part exploration of Mussar chants. Each session takes a deeper dive than the previous one, but join the series at any time.
Workshop #1: Using Chanting in Your Mussar Practice
We will delve into the why and how of Mussar chanting practices. What benefits can it bring to your Mussar journey? How can you get going, even if you think you can't sing? Everyone is welcome - singers and non-singers alike.
Workshop #2: Developing Your Own Mussar Chant
You will have the opportunity to develop your own Mussar chant. We will lead you through the process of selecting a phrase, finding its rhythm, making it your own, and listening for more wisdom. No previous experience is needed. If you already have a middah or phrase you'd like to explore, please bring it. If not, we'll supply some suggestions. Even if you think you can't, just give it a "chants".
Workshop #3: Chanting Challenging Text
In this workshop, we will encourage you to work with a phrase that you are resistant to or disagree with. Through chanting this phrase, can you come to a lesson that you need to hear? Come with a text that bothers you. You might also want to have your journal handy.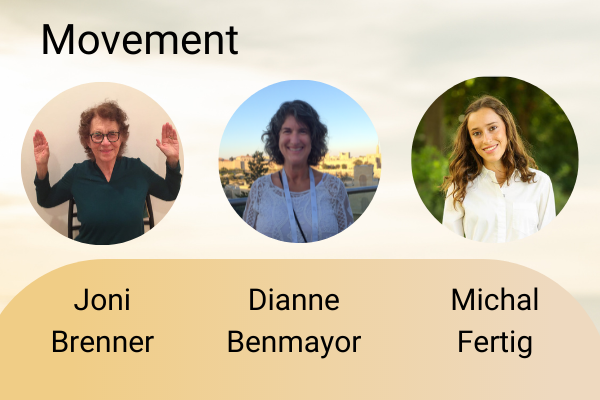 You will explore the intersection of Mussar middot and your mind, body, and soul with three esteemed teachers: Michal Fertig, Joni Brenner, and Dianne Benmayor.
Workshop #1: Discovering Your Self-Truth with Michal Fertig: Michal will guide a yoga and meditation practice where we will connect with our self-truth and appreciate the אמת we have within ourselves. About Michal: Michal is the 19-year-old daughter of Avi Fertig, TMI's Director of Mussar. She was born in Israel and has lived in Beit Shemesh her whole life. Michal started dancing ballet at a young age and fell in love with movement. After completing her National Service, where she worked with high school kids from challenging homes, she began training to become an instructor of Yoga and Pilates. She is passionate about helping people connect with their body-mind-soul through movement. 
Workshop #2: Chair Yoga with Joni Brenner: The Talmud tells us that the 248 limbs of the body, correspond to the 248 positive mitzvot of the Torah. Through movement, explore the ways that chessed, savlanut, and yirah support our bodies to be alert, receptive, and strong. About Joni: Joni has been associated with the Mussar Institute for 15 years. She is a Rabbinic Chaplain and a certified yoga teacher.
Workshop #3: Exploring Truth/Emet With Mind, Body, and Heart with Dianne Benmayor: Bringing in Truth/Emet mentally, physically, and spiritually. A practice based on the book Mussar Yoga by Edith Brotman. A gentle (open to all levels including chair only) mental and physical movement exploring truth/emet in our bodies. About Dianne: Dianne is the Customer Service and Technical Assistant at TMI. A 10-year Yoga Instructor, she has taught Mussar Yoga at her Synagogue and for a variety of Jewish organizations in Cincinnati.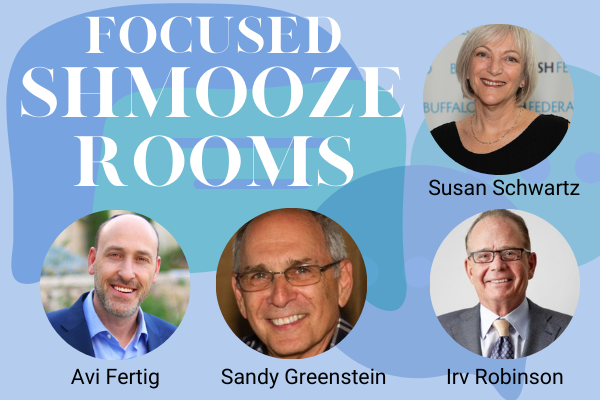 Focused Shmooze Rooms are a chance to share your thoughts in a guided conversation.
Workshop #1: TMI Visioning with Irv Robinson and Sandy Greenstein. Recently, leaders of The Mussar Institute and several members of our community engaged in a visioning process to imagine a meaningful and joyful future for our organization. We want to hear your voice as we continue this journey. Meet with the two Co-Presidents of TMI to listen and share.
Workshop #2: Sharing Your Joy with Susan Schwartz: Joy is a fundamental attribute or middot for being human. In this unprecedented and challenging time, give voice to the inner simchas in your life.
Workshop #3: Reflections on Emet with Avi Fertig: Meet with Avi! Avi will guide your reflections on emet, the theme of the Kallah. Do you have a question, comment, or something to share with the Director of Mussar, Avi Fertig?