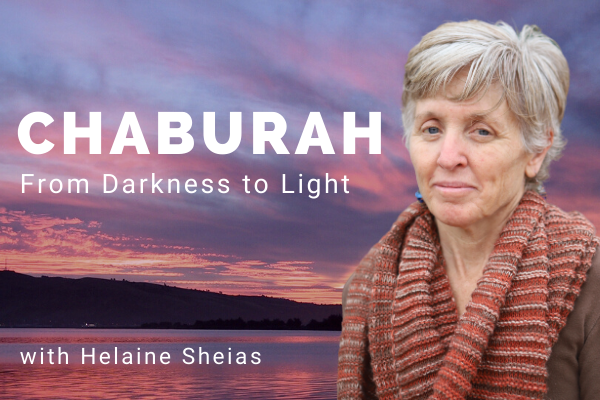 Level: Intermediate to Advanced
Delivery: Live Web Meetings
Learning Methods: Independent Study & Practice, Chevruta, Va'ad
Prerequisites: Season of Mussar I or II or Everyday Holiness, Chaverim Membership
Duration: Two parts of 6 months each
Dates and Times: Part 1: Mondays, 12:30 pm ET, Beginning 4/19 for 6 months. Helaine will offer Part 2 in October.
Tuition: $215 per part
---
Chaburah is an intermediate to advanced-level course that is open to TMI Chaverim who have completed previous courses with The Mussar Institute and are ready to build awareness of middot with a negative valence. This focus is appropriate as awareness and practice will build a bridge to the "positive." Students cultivate a sharpened awareness of the play of inner traits in life which provides both the opportunity and strength to exercise choice. They report that they, their relationships and the context of their lives change and transform. For this reason, it is important to have a foundational understanding of many middot before embarking on this course.
The Chaburah program focuses on one middah per month. Anger, impatience, stinginess, ingratitude, worry, envy, laziness, judgement, falsehood, arrogance, stubbornness, sorrow.
PREREQUISITES: Season of Mussar I and II, Pathways to the Inner Life, or Everyday Holiness
Registration is open.
Study Mussar with Helaine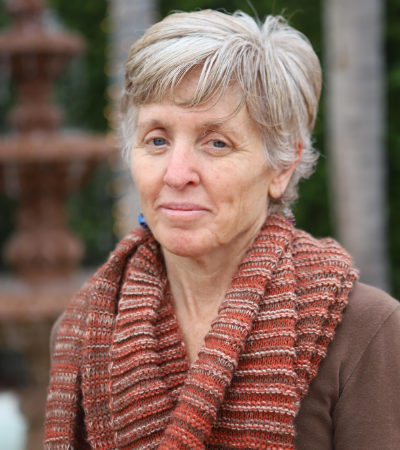 Helaine Sheias, Ph.D., made Aliyah to Israel in her teens, served in the IDF, and settled in Israel for more than two decades. She is a graduate of The Mussar Institute Yesod Facilitator Training Program and Manchim Advanced Facilitator Training. She has facilitated various TMI courses for the past three years guiding people to the sacred place within where unity integrates all polarities. This process facilitates circles of transformation and change by modeling spiritual awakening, and self-reflexive learning, or Hitlamdut. Facilitating Mussar courses brings Helaine deep joy and a continuous sense of awe and wonder. Mussar has opened her heart, softened her soul, and lifted her spirit. She feels blessed and honored to embrace Mussar as part of her evolving spiritual journey.