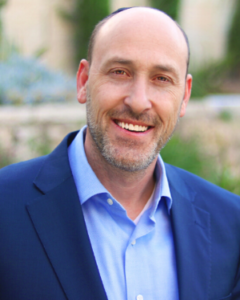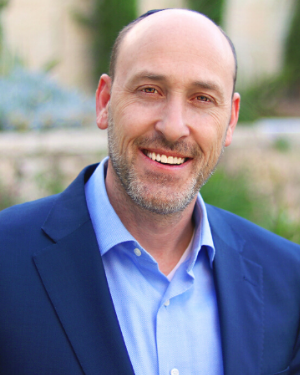 R. Avi Fertig, Kallah Host
Rabbi Avi Fertig is Director of Mussar at TMI and the Director of the Kallah. He has been guiding courses and programs at The Mussar Institute since 2010. He is the author of Bridging the Gap (Feldheim 2007), a comprehensive guide to important Mussar concepts and lessons from the Talmud and the classical works of the modern Mussar movement, as well as numerous other publications on topics of Mussar. Rabbi Fertig studied at the Ner Israel Yeshiva in Baltimore and has also learned and taught at Yeshivat Neve Zion, Yeshivat Reishit Yerushalayim, and the Mir Yeshiva of Jerusalem. Born in the United States, he has resided in Israel since 1997 and currently lives in Beit Shemesh. Avi and his wife, Estie, are the proud parents of six children.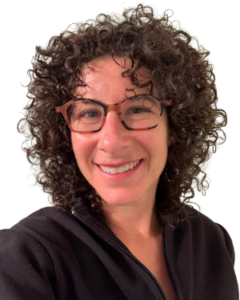 Julie Dean blends 25 years of professional experience as a group facilitator of interpersonal dynamics with a passion for Jewish renewal and experiential learning. A resident of Minneapolis, she leads one of the nation's largest citywide initiatives for Mussar, helping hundreds of people connect with their middot. As a Jewish educator, Julie leads ongoing Mussar study groups, writes curricula, facilitates workshops and retreats, and provides facilitator training. Her other involvements include writing and leading Shabbat meditations, singing in an acapella Jewish women's choir, leading a monthly Jewish women's spirituality group, and participating with multiple congregations in musical tefillah as a hand drummer and vocalist.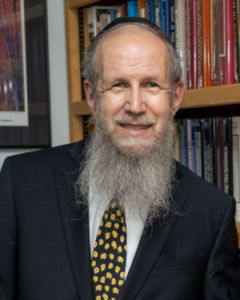 Rabbi Hillel Goldberg was born and raised in Denver, Colorado. He is the editor and publisher of the Intermountain Jewish News (IJN). He has won more Rockower Awards for excellence in Jewish journalism than any other person. Rabbi Goldberg was a leading student activist during his college years at the University of California Berkeley and Yeshiva University, foreshadowing his immersion in Jewish ethics and the Mussar movement. He studied Mussar at the Novorodock yeshiva in Jerusalem over the course of ten years. These experiences formed the basis for his two groundbreaking English works on Mussar, The Fire Within and Illuminating the Generations. Dr. Morinis has said of The Fire Within that it "jolted his heart....and its impact on my Mussar path cannot be overstated."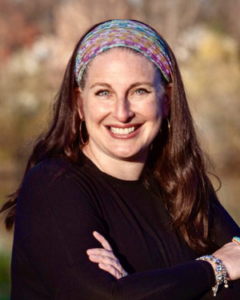 An Orthodox woman, wife, and mother of seven, Ruchi Koval is the co-founder and director of the Jewish Family Experience in Cleveland. She is a certified parenting coach, educator, author, musician, and motivational speaker. Her first book, "Conversations with G-d," was released in 2016. Ruchi was a recipient of the CJN's 18 Difference Maker award in 2015. She has been teaching Mussar from classical texts to hundreds of students for well over a decade. She second book on Mussar is called, Soul Construction.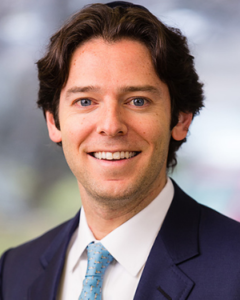 Rabbi Justin Pines serves as Director of Youth and Young Adult Initiatives for the Shalom Hartman Institute of North America, where he works closely with day schools, camps, and teens around questions of Jewish identity and the State of Israel.  Prior to joining Hartman, he served as Mashgiach Ruchani (Director of Character Development) at the Ramaz Middle School, where he developed and implemented Mussar programming for parents, faculty, and students. He also worked with Rabbi Dr. Irving 'Yitz' Greenberg on a commentary on and translation of Rabbi Israel Salanter's Ohr Yisrael. The grandchild of four Holocaust survivors, he received his BA from UPenn, his JD from Harvard, semikha from Yeshivat Chovevei Torah, was a Wexner Graduate Fellow and practiced corporate law at Paul, Weiss. Justin and his family live in Englewood, New Jersey, where he serves on the board of the Moriah School.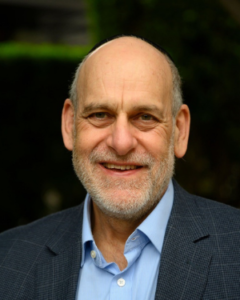 Dr. Morinis, Founder of The Mussar Institute, is a leading figure in the contemporary revival of the Mussar movement. A filmmaker, Rhodes Scholar, and anthropologist whose focus had been Hindu religious pilgrimages, he reached a personal turning point in his life in 1997 that led to his exploration of Mussar. Alan sought out Rabbi Yechiel Perr, an accomplished master who stood in an unbroken line of transmission of the Mussar tradition. Following years of study, he brought his personal lens to the ancient Mussar learnings and practices for modern audiences in Climbing Jacob's Ladder and Everyday Holiness. To address the growing public interest in Mussar, he founded The Mussar Institute in 2004. He went on to author two more books, Every Day, Holy Day, and With Heart in Mind.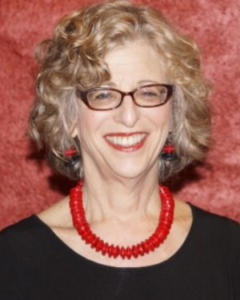 Rabbi Edelstein is a post-denominational teacher, spiritual leader, counselor, and writer who has worked in synagogues, long-term care facilities, and Jewish organizations. She said, "The practice of highlighting different middot enabled me to see my own areas of strength in addition to characteristics that required constant vigilance. This focus created an opportunity for me to be conscious of traits that needed only fine-tuning and those that demanded much more.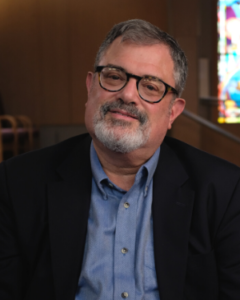 Rabbi Gurvis, Director of Chaverim and Outreach at TMI, is a graduate of SUNY-Albany and was ordained at the Hebrew Union College Jewish Institute of Religion in New York. Eric has served congregations in New York City; Jackson, MS; Teaneck, NJ; Newton, MA; and is currently the rabbi of Sha'arei Shalom in Ashland, MA. Eric facilitates Mussar groups throughout the Greater Boston area and in Western Massachusetts. He and his wife, Laura Kizner Gurvis are blessed with four children and two young grandsons.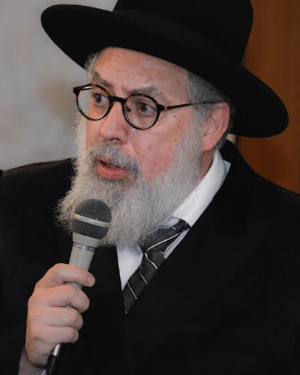 Rabbi Yaacov Haber has been a leading force in the Jewish community for over forty years. He lived and taught in the United States, Australia, and Israel. He is presently the Rav of Kehillas Shivtei Yeshurun, a vibrant community in the center of Ramat Bet Shemesh, Israel. He was Rav of Congregation Bais Torah in Monsey, NY, and served as the National Director of Jewish Education for the Orthodox Union. He is the creator of TorahLab, a popular online educational resource center, and was one of the founding members of AJOP.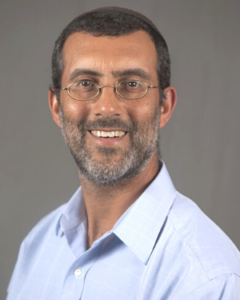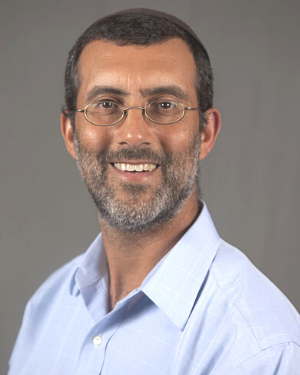 Rabbi Jaffe is a writer, teacher, and spiritual seeker who has spent his adult life pursuing Jewish wisdom and working for reconciliation and social justice. His first book, Changing the World from the Inside Out (Trumpeter, 2016), explores how to walk a holy path that integrates deep spiritual wisdom with the daily work of peacemaking and social change. David's social consciousness was forged by the busing era and legal desegregation of the late 60s and early 70s in New York as well as the growing openness about the Holocaust in the Jewish community.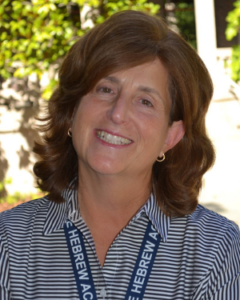 Rivy, a Covenant Exceptional Educator Award winner, is in her sixteenth year as Head of School of the Seattle Hebrew Academy. She is an enthusiastic student of Mussar, the Daf Yomi, and poetry. Her weekly podcast, "The Poem. The Parsha. The Podcast" is available on Apple Podcasts. Rivy's articles have been featured in the JOFA Journal, Lilith, New York Jewish Week, and Tablet. She enjoys serving as scholar-in-residence in communities, presenting at education conferences, and as a Limmud presenter. Rivy is married to Rabbi Moshe Kletenik and is the proud mother of four children and eight very impressive grandchildren.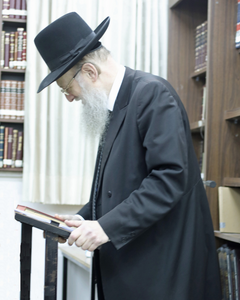 Rabbi Dovid Nussbaum is currently mashgiach ruchani (spiritual advisor) at Yeshivas Torah Ore Israeli division in Jerusalem, a position he has held for the past twenty-five years. Born in the United States, and a native English speaker, Rav Nussbaum came to study in 1978 at the renowned Mussar Yeshiva at Beer Yaakov, Israel, under the guidance of Rabbi Shlomo Wolbe zt'l, the leading Mussar personality of our generation. He has lived in Israel ever since. Rav Nussbaum remained a close student of Rav Wolbe until his passing in 2005.