A COURSE WITH LIVE VA'ADIM
Level: Beginner
Open to: All
Modules: Groups, podcasts, readings and practices, chevruta study
Starts: January. Various Dates.
Registration: Closed
Tuition Per Part: 
Chaverim: $150
Non-Chaverim and $180
In this exciting new course, you will learn from three revered Mussar teachers: Dr. Alan Morinis, Founder of The Mussar Institute; Rabbi Amy Eilberg, the first ordained woman Rabbi in the Conservative tradition; and Rabbi Avi Fertig, Director of Mussar at TMI. Each of these teachers will introduce the main concepts and context for one of the three parts.
Pathway to The Inner Life is a course in three parts, each eight weeks long, and intended to be taken sequentially.
Part I: Connecting Self and Soul, introduction by Alan Morinis
Part II: Transforming Relationships, introduction by Rabbi Amy Eilberg
Part III: Engaging the Divine Presence, introduction by Avi Fertig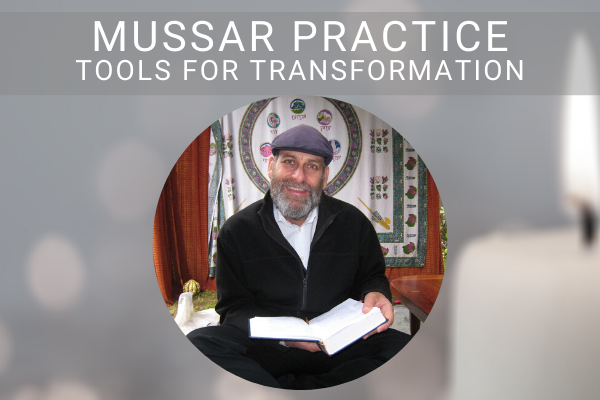 A COURSE FOR INDEPENDENT STUDY
Level: Beginner, Intermediate
Open to: All
Modules: Recorded webinars, readings, practices
Starts: The first week of any month
Registration: Open
Tuition: 
Chaverim: $136
Non-Chaverim: $156
From TMI Founder, Alan Morinis, Mussar Practice is a unique course that will deepen your understanding and practice of Mussar. Alan leads you through eight audio sessions and three video sessions.  You'll log your practice sessions, journal using Alan's prompts, and participate in a moderated discussion board.
You'll learn how to study Mussar texts, the importance of silence, meditation, chanting, kaballot, visualization, and journaling or chesbon ha'nefesh.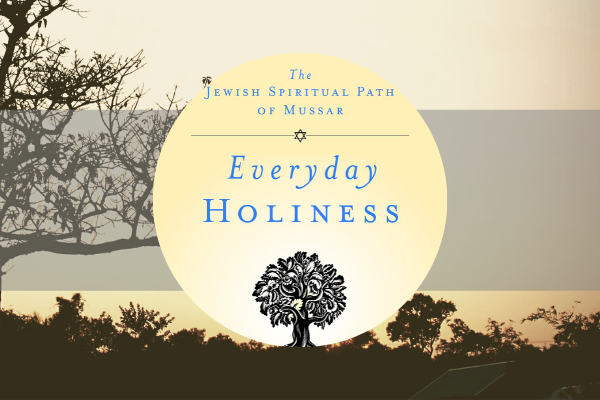 A COURSE FOR INDEPENDENT STUDY
Level: Beginner
Open to: All
Modules: Readings and practices
Starts: The first week of any month
Registration: Open
Tuition: 
Chaverim: $200
Non-Chaverim: $240
Based on Everyday Holiness by Alan Morinis, this comprehensive course includes 15 online lessons and 13 middot.
Spend from one to three weeks in each lesson. You'll find a supplementary reading from classic Mussar textS, links to chants and videos, an optional forum, and more. If you desire, TMI will help you find a chevruta or study partner.
Refunds: prior to your start date 100%, within the first month, 50%.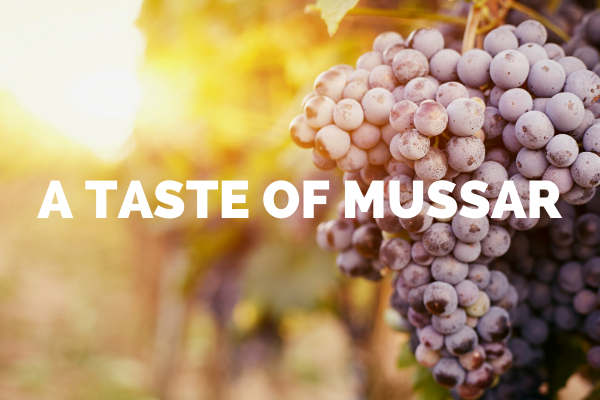 AN INTRODUCTORY COURSE IN JUST FOUR SESSIONS
Level: Introductory
Open to: All
Modules: Readings, small group meetings
Starts: As organized by group leader
Registration: Open for groups
Tuition: $36
This 4-session course was developed by Dr. Alan Morinis, founder of The Mussar Institute. Experience the power of Mussar in a small va'ad or group. Read about middot or soul traits and practice traditional Jewish spiritual practices that lead to wisdom and deepened spirituality. No prerequisites. Only English is required.
Mussar is a treasured body of teachings and practices that provides distinctively Jewish answers to the questions we all ask about life. Mussar also guides you in identifying your unique, personal path of spiritual growth and offers practices to assist you on your journey.
During your course, you'll explore the anatomy of the soul, your personal soul curriculum, how to use that curriculum as the basis for personal growth, and how Mussar provides guidance. You'll explore some of the basic middot, or traits of the soul.
To register or learn more please contact: Rivka@mussarinstitute.org