These experienced Mussar professionals are currently facilitating TMI courses, are graduates of the Manchim Advanced Facilitator Training program, and are certified to facilitate all courses from The Mussar Institute.
Robert is the co-author of Mussar in Action, with Alan Morinis, translating into English various selections from the Alei Shur, the writings of Rav Wolbe.  He is a practicing psychiatrist since 1984. He is shomer Shabbat and integrates Orthodox practice with Jewish renewal. Robert has had a serious mindfulness practice for many years. He has been active in TMI for the past ten years as a former board member and as the facilitator of several TMI distance va'adim. Robert's interests include lifestyle medicine (particularly nutrition and exercise), the martial arts, and playing with his grandchildren.
Liz
 has worked as a licensed acupuncturist in private practice and as a fellow at Beth Israel Hospital's Department of Integrative Health in NYC. She discovered Mussar amidst a painful crisis in Jewish identity. Her background in Holistic medicine informs her approach to Mussar. Chinese medicine focuses on the G-d given capacity to heal by making choices that balance body, mind, and spirit. Likewise, Mussar teaches us to follow a healthy "spiritual diet" that nourishes Wholeness (
Shleimut
) and Holiness (
Kedushah
). 
Liz
 is also trained in Somatic Experience, a body-mind approach to working with difficult states of mind. 
Liz
 is currently enrolled in TMI's Man
ch
im advanced facilitation program. She inspires to bring Mussar to her local community in Bellingham, WA, as well as facilitate online
va'adim
.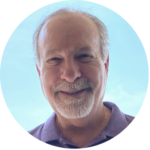 Ken has been a student of Mussar since 2010, and a Mussar facilitator since 2012. After taking the Manchim facilitator training program as a student he taught that program for 2 years. He has taken and facilitated each of the Mussar Institute's courses from beginner to advanced, and especially enjoys witnessing Mussar's transformative effects on new eyes.
He was President of his synagogue, Congregation Shaare Emeth, in St. Louis, Missouri, and served on the Boards of the Saul Mirowitz Jewish Day School, The Union for Reform Judaism, and as a Board member and Treasurer of the Mussar Institute
Debbie Azer Brown, MSW has been studying Mussar since 2005 with Alan Morinis
and The Mussar Institute. She received her Jewish Meditation Teacher
training at Chochmat Halev, An Institute for Jewish Meditation and
Spirituality (2002 - 2004), and her Jewish Spiritual Direction training at
Lev Shomea, An Institute for Spiritual Direction in the Jewish Tradition
(2005-2007).  She completed The Mussar Institute's Yesod and Manchim,
facilitator and advanced facilitator, respectively, training programs.
Debbie has been an active participant with her original TMI va'ad since
2005.


Leslea Haravon Collins (Lea) has studied Mussar since 2013 and loves the way that Mussar bridges the gap between what she aspires to be and how she is in real life. This gap is getting smaller, but very slowly. Being married for 25 years has sped up the pace of her spiritual curriculum learning curve. Before becoming an enthusiastic (and very busy!) mother of four, Lea earned her Master's and Doctoral degrees in Cultural Studies of Sport and taught Cultural and Women's Studies at the university level. A Kripalu-certified Yoga instructor and decades-long practitioner with a music and theatre background, Lea has taught dance, yoga, and exercise classes throughout her adult life. She is currently developing and piloting Yoga classes tailored to each of the Jewish months. Lea has conducted conflict mediation sessions, facilitated various small groups, and studied group dynamics. She commits to a daily meditation practice to help keep all of these balls in the air. A cantorial soloist at Agudas Achim Congregation in Iowa City since 2003, Lea still gets nervous about davening Kol Nidre. Every year.


Ronnie Dubrowin was born on Long Island, NY. She received a BA in Spanish Education in Albany, NY, where she settled and raised two children. She worked in Mexico as an anthropologist before becoming a Certified Nurse-Midwife in practice for nearly a third of a century.  Ronnie recently moved to Western New York after living on the shoreline of Connecticut for 20 years. She practices as a mohelet, a female mohel.
Ronnie was introduced to Mussar through her congregational rabbi and has been delving deeply into it since. She is grateful for what she has learned about herself on her Mussar journey, looks forward to continuing the learning process through the rest of her life, and hopes to connect others to the potential this journey could have for them as well.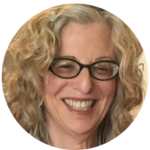 Rabbi Edelstein is a post-denominational teacher, spiritual leader, counselor, and writer who has worked in synagogues, long-term care facilities, and Jewish organizations. She said, "The practice of highlighting different middot enabled me to see my own areas of strength in addition to characteristics that required constant vigilance. This focus created an opportunity for me to be conscious of traits that needed only fine-tuning and those that demanded much more.
After graduating from Rutgers Law school, Mark moved with his family to Los Angeles, where he practiced worker's compensation law for over 50 years. He received a Life Time Achievement Award for his work. He is now a partner emeritus at the law firm he started four decades ago. Mark sits on the Board of Trustees of synagogue Kehillat Israel in Pacific Palisades, CA, as Trustee for Jewish Life and Practice. He has been involved with Mussar since 2001. He has taken many courses over the years, has facilitated Mussar va'adim, and is presently taking advanced Mussar facilitation training with TMI.
Sandy is Co-President of the Board of The Mussar Institute. He has more than 30 years of experience in manufacturing, construction, and risk management-loss control. He lives in beautiful Thousand Oaks, Calif. He believes strongly in Mussar's path of Jewish character development and spiritual growth. and that by practicing Mussar and as a Mussar Facilitator, he has helped close the gap between his ideals and the life he actually leads.
Barbara Grosh began studying Mussar in 2009, after watching her husband increase in joy, trust, kindness, and equanimity through Mussar practice. She trained to become a facilitator in 2015 and has been leading va'adim in Rochester, NY ever since. She takes great joy in watching her va'ad members report positive changes in their lives. She traveled with TMI in Israel in 2017 and 2020. She is such a promoter of the value of Mussar practice that she has been invited to lead va'adim in surprising places like churches, neighborhood centers, and vocational training centers aimed at rehabilitating people leaving prison. She greatly values the community of learners that is TMI.
Steve Haas has been a student of Mussar since 2011 and has taken numerous online courses from The Mussar Institute. He has been studying with the same online va'ad for the past 11 years. After completing TMI's advanced Mussar facilitation training program, Manchim, he facilitated Season of Mussar I and II at his congregation, Temple Chai in Phoenix, Arizona. He is an enthusiastic advocate for Mussar, which has changed his life.
Steve has served as a member of the Board of Directors for The Mussar Institute and for Temple Chai in Phoenix. He is retired after 11 years of teaching in junior and senior high schools, and 40 years in Human Resources for Bud Industries, Inc
John (Etzimcha-Chaninah) Hample, MA MAdEd is a western Canadian rabbinic candidate, Mussar facilitator, and adult educator specializing in program development and the pedagogy of situated/social learning. He is a neohasidic Masorti Jew affiliated with North End Winnipeg's egalitarian-Conservative Congregation Etz Chayim. He is a TMI Manchim-certified facilitator whose approach to the rabbinate reflects keen, convergent interest in adult Jewish education, 21st-century Mussar, and the bright possibilities of neohasidic praxis. He encourages other mussarniks to develop their own hashkafot/standpoint and ways of engagement in a grounded, sustainable personal practice.

John's career has focused on building curriculum learning-supports to better prepare coaches/mentors and learners/mentees to function as self-directed learners across  highly complex learning-environments. In even earlier life, John was a daily newspaper reporter, a labour historian, a university instructor, cabinetmaker, and union activist. He serves (2021-2023) on the End Homeless Winnipeg Board of Directors, and as shul-based Winnipeg Harvest foodbank volunteer. By July 2023, he hopes  to be ordained, and on way better terms with middot savlanut, seder, and histapkut.
Calyah Chanah earns her parnassah as a depth psychotherapist and spiritual director. In addition, she has facilitated a Mussar va'ad in her community since 2006, having begun to study with Alan in 2002, and TMI since 2005. In addition to taking as many courses as she can, she serves on the Facilitator Development Council, convenes schmooze groups for facilitators, and generally lends a hand where asked.
She wears many hats in her shul, Temple Beth El in Eureka, CA, and she enjoys davening, playing guitar, doing tai chi, long morning walks with her canine companion Molly, and deep conversations with friends. She lives in Northern California, and has been married to her beloved wife, Randy, for 39 years.
Ann has been a student of Mussar for over 10 years. She is currently completing TMI's advanced Mussar facilitation training program, Manchim. She strongly believes in Mussar as a path to spiritual growth, character development, and a way to deeply live one's Judaism. She is a certified meditation instructor and has taught Jewish meditation at Temple Emanu-El in Dallas. She is also a certified facilitator. She has studied with the Institute for Jewish Spirituality and completed its Kivvun program which emphasizes text study, prayer, and Mussar.
Professionally she is an executive coach and consultant with a focus on government relations and communication. She is also a former member of the Dallas City Council.
Damaris Methner is a Mussar facilitator who is noted for her eco lyricism; illuminating the connection to the sacred shattered sparks of creation that exist in nature and the poetic expression of that relationship. Her writing on "hearthkeeping" articulates the application of Mussar to the role of caretaker. Damaris is a clinical psychologist. Her doctoral dissertation and research focused on the use of metacognition with learning disabled students. Metacognition is also the contemplative practice used in Mussar to access the superconscious, the highest "Soul" level of human consciousness
Toby was introduced to Mussar in 2019 by a friend who had practiced Mussar for several years using Alan Morinis' book "Everyday Holiness" in an informal group setting.  In 2020, Toby began taking Mussar courses through TMI, but it wasn't until 2021 while recovering from surgery that resulted in life-threatening complications that she discovered the healing and transformational power Mussar holds. From then on, Toby took every Mussar course available to her, eagerly taking on Pathways,  Chaburah, and finally Manchim Advanced Facilitator Training at the suggestion of fellow facilitator Rabbi John Hample who served as her TMI facilitator and mentor.
Toby converted to Judaism in 2022 after 3 years of intensive research and study. Professionally, she retired in 2016 after 20 years as a death penalty trial attorney, where she learned the importance of searching questioning and attentive listening.
Toby believes Mussar study holds a magnetic appeal to those who wish to improve their lives and their relationships with others through structured, supportive and engaging programs.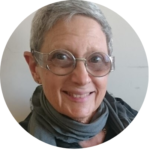 Sharon discovered Mussar through Alan Morinis' book, Climbing Jacob's Ladder in 2008 and looked for a way to study with others in order to deepen her practice. She joined the first Manchim facilitator training group and soon after facilitated her first va'ad through Season of Mussar I and II. She collaborated with Alan to adapt Path of the Soul for va'adim. In 2018, she joined the Facilitator Development Council and served as its chair.
Sharon says, "I work with an amazing team of dedicated TMI volunteers, all devoted to making the facilitator experience as easy, comprehensive, and enriching as possible for all members of our Facilitator Network."
Chana Seligman has been studying Mussar since reading Everyday Holiness in 2019. A Mussar trip to Israel the following year broadened her understanding and commitment to Mussar. She joined a Chaverim group and in 2021 and participated in the Manchim training with Nancy Weiss. Since that time, she has facilitated three va'adim.
Chana is Lifelong Learning Chair at her Reconstructionist synagogue in Summit, NJ., for which she hosts a weekly Torah study group and recruits speakers when rabbinic staff is not available. She is a psychotherapist specializing in a model called Internal Family Systems (IFS) therapy. She has written a small book about IFS, The Internal Family: a user's guide.
Chana has one daughter, Emily, 26, who is also a psychotherapist practicing in Brooklyn, NY.
Helaine Sheias, Ph.D., is the Assistant Director of Programming at TMI. She made Aliyah to Israel in her teens, served in the IDF, and settled there for more than two decades. She is a graduate of The Mussar Institute Yesod Facilitator Training Program and Manchim Advanced Facilitator Training. She facilitates many TMI courses facilitating circles of transformation and change by modeling spiritual awakening, and self-reflexive learning, or Hitlamdut. Facilitating Mussar courses brings Helaine deep joy and a continuous sense of awe and wonder.
Pam Emuna Sherman does community disaster resilience facilitation in the Colorado Rockies. Certified in several communication modalities, she has worked with schools and a range of other community organizations. She has taught preschool through college, done social work and hospice/trauma/bereavement work with all ages. She was trained at Aleph's Davenen Leadership Training Institute and holds an MA in Contemplative Psychotherapy.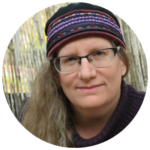 Rabbi Chasya Uriel Steinbauer has been studying Mussar and facilitating Mussar groups since she met Alan in 2001. She taught Mussar at the JCC Manhattan from 2005 - 2013 and between 2008 - 2011 coordinated TMI'S Manchim Advanced Facilitator Training program. She has rabbinic leadership certification from Drisha Institute, an Orthodox women's yeshiva. In 2009, she founded the first egalitarian Mussar va'ad in Jerusalem at the Conservative Yeshiva. Currently, she directs the Kehilat Mussar at the Institute for Holiness in Israel, which she founded.
Audrey has studied Mussar individually through books for years. As wonderful as books are, her experience at The Mussar Institute has provided a deeply personal process of spiritual growth. Working with a group and with a chevruta, a partner, created a process that combined her head, heart and soul. She is currently completing TMI's advanced Mussar facilitation training.
Audrey is an active member of the Jewish Community. She is currently Chair of the Religious Practices Committee and member of the Adult Education Committee at Kol HaLev Reconstructionist Congregation of Cleveland, where she co-led a Wise Aging series. She has a deep commitment to finding bridges within and outside the Jewish community. Previously she was on the Board of Syracuse University Hillel, where she ran several interfaith groups for college students.
An important part of her family history includes her late father-in-law who was the last surviving member of his family in the Holocaust. All her grandparents were immigrants who experienced many hardships. Their memories are alive in her efforts to honor them.
Audrey has a master's in social work and is a certified Life Coach specializing in ADHD Coaching. She recently retired as a librarian from the public library.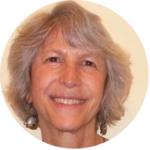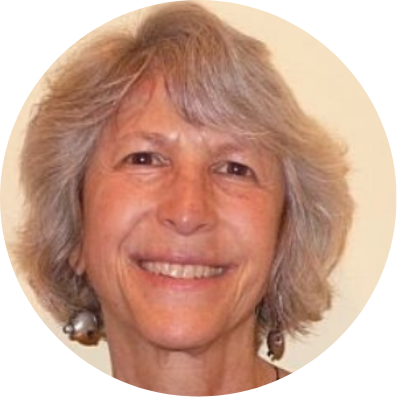 Nancy is a depth psychotherapist, spiritual director, and Mussar facilitator dedicated to helping others discover unique pathways to their soul's expression. She serves on the Mussar Institute Facilitator Council and as Coordinator of Manchim, the Advanced Facilitator Training Program she co-wrote Alan Morinis. A collage artist, poet, and SoulCollage® facilitator, Nancy guides people in bringing an expressive voice to the Mussar traits and spiritual principles. Her collage art appears in Midrashic Mirrors, which illustrates the richness of creating art to reflect the essence of each Torah portion.
I am a physician and artist who has been taking portraits of spiritual leaders in small towns in California's Central Valley for 15 years. Spiritual Leaders I have studied at The Mussar Institute for 4 years and completed Manchim Advanced Facilitator Training in 2020.
My father and I had a difficult relationship. After my sons were born, I understood that the only way I could have the father I wished for, was to be that father to my sons. After my father's death, I did not know how to honor him. A teacher told me "honor the moment of conception, God's holy spark."
Mussar is choosing to live a better version of ourselves. Mussar guides us to our inner holiness and teaches us to honor the holiness in others.
Rabbi Winokur, a native of Nework, earned his B.A. at SUNY at Buffalo, and his M.A. and Ordination from the Hebrew Union College-Jewish Institute of Religion in Cincinnati. He is Rabbi Emeritus of Temple Kehillat Chaim, a Reform Congregation in Roswell, Georgia which he founded in 1982. Rabbi Winokur is a Facilitator/Trainer for Prepare-Enrich, an organization that administers premarital/marital needs assessments, a certified Spiritual Director, and a Trainer-Facilitator for The Mussar Institute.
Jason was born and raised in Los Angeles and has lived in Riverside, CA since 1998. He is a long-term student of Mussar who facilitates many va'adim both at his temple and for The Mussar Institute.  Jason has served as the editor of the Yashar, TMI's monthly newsletter since 2012.  He has served on the Board of Directors of his congregation for more than 15 years.