The study and practice of Mussar has been growing across our Jewish communities in recent years. Lesser known is the reality that in addition to teachings on middot, many of the great Mussar teachers also taught on the weekly Torah portions through the lens of Mussar. Recently, the Central Conference of American Rabbis (CCAR) has added a wonderful new resource and a vastly broadened chorus of voices to those of the classic Mussar masters.
Through this collaboration, The Mussar Institute and the CCAR invite you to interact with authors of The Mussar Torah Commentary, CCAR Press' publication which includes a commentary on each weekly parashah, each examined through the lens of a single middah.
Each webinar will be introduced by TMI's own Rabbi Eric Gurvis, who is a contributing author to The Mussar Torah Commentary. Moderated by The Mussar Torah Commentary's Editor, Rabbi Barry Block, each webinar will feature two authors who wrote commentaries for the book on parshiyot coming up in the weeks after the webinar.
THIS IS A FREE EVENT - NO TUITION REQUIRED
Dates and Times 
Thursday, October 22, 2020, 4:00-5:00 pm ET
Jennifer Gubitz: 
Chayei Sarah             
Barry Block: 
Vayeishev
Thursday, November 19, 2020, 4:00-5:00 pm ET
Dan Alexander: 
Vayeitzei
Judith Siegal:
Vayishlach
Thursday, December 17, 2020, 4:00-5:00 pm ET
Lisa Grant: Mikketz
Ted Riter: Vayiggash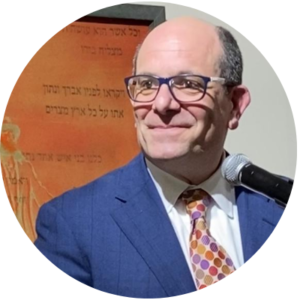 Rabbi Barry Block
A Houston native, Rabbi Block received his undergraduate education at Amherst College, MA, and was ordained in 1991 at Hebrew Union College-Jewish Institute of Religion, from which he received an honorary doctorate in 2016.
Rabbi Block is Rabbi of B'Nai Israel Congregation in Little Rock, AR and served Temple Beth-El in San Antonio, TX, from 1992 to 2013.
He is a member of the Board of the Central Conference of American Rabbis and Chair of its Resolutions and Nominating Committees. HE is Dean of the faculty at Union for Reform Judaism's Henry S. Jacobs Camp, a role he held for 21 years at the Union's Greene Family Camp in Texas. He is a member of the President's Rabbinic Alumni Council of Hebrew Union College-Jewish Institute of Religion.
Rabbi Block is the editor of The Mussar Torah Commentary, published by the CCAR Press in 2020. His writing appears in chapters and articles in several CCAR Press anthologies and other publications. He blogs at the CCAR's Ravblog.
A former board member of Just Communities of Arkansas, Rabbi Block is Past Board Chair of Planned Parenthood of South Texas. In 2013, he completed long service to Methodist Healthcare Ministries, the largest non-governmental provider of indigent health care in south Texas, and Methodist Healthcare System, the largest hospital group and second-largest private employer in San Antonio. His service there included several terms as Chair of the Healthcare System's Ethics and Compliance Committee. In 2012, Human Rights Campaign bestowed its Equality Award upon Rabbi Block at its annual gala in San Antonio.
Rabbi Block is the proud father of Robert and Daniel.
Rabbi Eric Gurvis
Rabbi Eric Gurvis is director of Chaverim and Community Outreach for The Mussar Institute, a position he has held since 2019.
He currently serves as Sha'arei Shalom's spiritual leader.  He previously served as senior rabbi for Temple Shalom in Newton from 1999-2017 and has served congregations in New York City, Mississippi and New Jersey.
Rabbi Eric has long been deeply involved in youth activities and Jewish camps, interfaith and social justice work, as well as Israel programming and education. He is a past-president of the Massachusetts Board of Rabbis, a past chairperson of the Newton Interfaith Clergy Council, and has served on the board of the Jewish Community Relations Council of Greater Boston. He is also a member of the faculty for the Hebrew College Open Circle Jewish Learning program, which provides adult learning opportunities in communities throughout the Greater Boston area. Rabbi Eric and his wife Laura reside in Sherborn.