It's time to register for the most pivotal international Mussar gathering of the year, an event that sets the tone, focus, and Mussar experiences for the months to come. Please join us! We welcome new friends and old!
We live in a world where the value of truth is under constant attack. Whom to trust? What to believe? The media amplifies ludicrous conspiracy theories and dangerous falsehoods. Some leaders no longer make a pretense of speaking the truth and just blurt whatever is in their own self-interests.
We are not immune ourselves: how often do we speak and act in ways that are not true to the values in our hearts? Among the many casualties of the modern world, truth seems to have been the most ravaged. What is the wise person to do? How does our Jewish tradition guide us to stand our lives on truth?
In this 19th annual gathering of spiritual seekers at the Mussar Kallah, we will probe what our wise ancestors had to say about truth – and they had a lot to say! They recognized that truth is both subtle and essential, fragile and yet powerful: for our own personal integrity, for our relationships, and for our world.
It is our prayer that we are able to welcome those who have attended the Kallah in past years and many who are new to the experience as we all Walk the Path of Truth in the warmth of connection and glow of new wisdom.
Theme: Walking the Path of Truth: Seeking Truth in Our Lives
The Kallah will unfold much like last year a 3-day schedule that runs from about 11a.m. to 8 p.m. ET.  There is no expectation that you will be able to attend everything, and for that reason, recordings of nearly all events will be available to you for one year following the Kallah. Va'adim, where individuals share within a confidentiality agreement, are not recorded.
We'll meet online, through Zoom, to learn from our international gathering of Mussar teachers, and from one another in our va'adim as we are guided by expert facilitators. We will engage in Mussar-themed workshops, meditations, prayer sessions, and schmooze groups. As with all of TMI Kallot, we will come away valuing our time together with new and old friends, and deepening connections within our community.
Tuition
Tuition for these three days is $299 Chaverim, $399 non-Chaverim.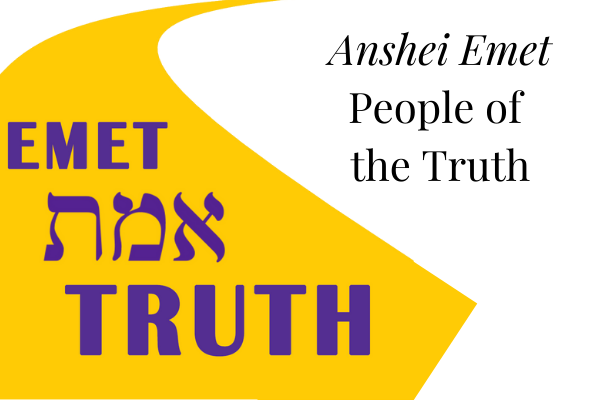 Sponsorships:  Anshei Emet / People of the Truth 
A sponsorship of $1,000 helps us fund the Kallah Scholarship program and the development of new programs at TMI.
You will receive a ticket to the Kallah for yourself and a coupon code to invite 1 other person who has never attended the Kallah in the past.
Our Anshei Emet Kallah Sponsors will be recognized during the Kallah and on our website.